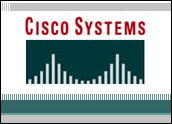 Hoping to build on its reputation as the maker of network backbones, Cisco said Monday it would launch a video conferencing solution the company believes will help spark a new era of long-distance collaboration for its customers.
Cisco said its Cisco TelePresence solution would "redefine" the experience users of teleconferencing systems have when holding remote meetings by combining technological advances in voice, video and computer communications.
Missing the Meaning
The San Jose, Calif.-based gear maker cited research showing that 60 percent of the information shared during in-person communication is of a non-verbal nature, which means that existing long-distance meeting solutions often fall short.
"Cisco is changing the way people work, live, play and learn, one human experience at a time," said Charles Giancarlo, Cisco's chief development officer. "IP has made it possible for us to extend the communications horizon to actually meet with and work with people, in person, without having to travel.
"Cisco TelePresence opens up the world to natural communications that have an immediacy and effectiveness never before possible at a distance," he added.
The system includes video cameras, lighting, microphones, speakers, and at least one 65-inch plasma screen, as well as back-end signal-processing technology. Cisco said TelePresence, which is meant to integrate with Cisco's IP voice solutions, would be available starting in December and that it has qualified some 23 re-sellers and other partners to deliver the solution. No pricing details were announced.
Cisco joins a raft of companies angling to provide next-generation video conferencing and distance-collaboration solutions, from large companies such as Microsoft, which has built extensive collaboration tools into its next version of Windows, to smaller video service providers who outfit meeting rooms with high-definition TV screens and cameras.
Competitive Edge
There should be room for multiple players, but Cisco believes it can become a leader and help ensure the company's future growth as a result. CEO John Chambers recently said the video conference market could provide Cisco with US$1 billion in annual revenue within five years.
Cisco said its competitive advantage comes in the way its technology is adapted to fit its networks. TelePresence uses what Cisco calls "ultra high definition" video with "imperceptible" latency and audio feeds that perfectly match the video.
The technology is also meant to reproduce the in-person meeting experience to the maximum extent possible, Cisco said.
The company's first solution is aimed at businesses that regularly hold meetings with participants in multiple locations. Cisco said it has plans to develop industry-specific solutions for healthcare, retail, banking, entertainment and government, enabling, for example, long-distance visits with a doctor, or remote interviews or depositions.
Cisco said the arrival of Internet-based networks that can handle a range of applications, including video and voice, have paved the way for Cisco to become a provider of teleconferencing services. Cisco has spent more than a year assembling a portfolio of video-related technology, capped with the $6.9 billion buy of set-top box maker Scientific-Atlanta.
A Crowded House
Still, Cisco is far from alone in this endeavor. The telecommunications companies themselves — many of them customers of Cisco — will be joining the fight for "Web-conferencing pre-eminence," along with a variety of enterprise software providers, according to Gartner analyst James Lundy.
Teleconferencing technology was showered with attention — and money — in the wake of the Sept. 11, 2001 terrorist attacks, when travel fears and security-related delays prompted many to predict business travel would plummet.
However, many solutions have proven expensive to implement and some businesses have struggled to prove the investment can be returned, Lundy said.
"Voice and video-over-IP will revolutionize Web conferencing," he predicted, providing a low-cost but robust alternative to carrying remote meetings over telephone networks.