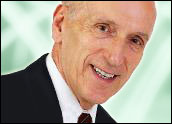 Many of us are aware that the United States has a large trade imbalance with China. We also realize that a significant part of this trade imbalance has to do with the enormous amount of textiles that China is exporting to us.
The fact is, we shouldn't blithely think that China's exports to us might continue indefinitely to be predominantly everyday, small-tag consumer goods.
Trade History With Japan
Before we look into the future of our trade relations with China, as a comparison, let's look back at some trade history with Japan. In the 1950s, if you were to purchase a product that was stamped "Made in Japan," most likely you would be buying an inferior product, probably a cheap toy.
Later, when Japan started exporting cars to us in the 1970s, the cars were not noted for their superior quality or performance. Today some of the finest cars, as well as some of the finest electronics, come from Japan.
I remember when a client of mine (a manufacturer of technologically advanced machinery) complained that he was always concerned when a Japanese delegation would come to his office to negotiate a purchase of key machinery. He knew that they would invariably bring the machinery back home to Japan and engage in reverse engineering — copying the product and producing it in Japan.
This brief history should give us some idea about what we most likely will be facing in China. We should obviously not sit idly by and expect China to continue to be satisfied with its current mix of exports. That just won't happen.
Examples of China's Emerging Tech Dominance
First, did you know that China is in the midst of negotiating the purchase of a major high-tech manufacturer of auto engines in South America? China is bidding to buy, from Daimler-Chrysler and BMW, a car engine plant in Brazil.
The plant is extremely sophisticated, thus making sense for the automaker, the Lifan Group, to move it 8,300 miles, rather than to develop its own technology. These engines represent the state-of-the-art in high performance. They are technologically superior engines.
If China is successful in obtaining the plant, it will then have the ability to put the latest in engine technology into the millions of cars that it expects to manufacture and export to the United States and other western countries.
China is counting on such cars as the Chery (pronounced cheery) to be in the vanguard of its auto exports. I don't think that this is going to be a "cheery" reality for the already beleaguered U.S. automakers.
Second, China's Lenovo Group bought IBM's personal computer division last year. Who was the largest shareholder of Lenovo at the time of the purchase? A Chinese government think tank!
After our State Department placed an order for 16,000 computers, Lenovo became a bidder for the government order, prompting calls for a U.S. investigation over possible foreign spy threats.
Before the sale of IBM's personal computer division, China's major part of the deal with IBM was to provide the workers at the computer manufacturing plant. Now, it owns the plant!
A Quantum Leap for China
These two acquisitions constitute a quantum leap for the country. They position it in the forefront of technology manufacturers. They will now be owners of technology as well as providers of labor to manufacture and export it. Not bad!
China seems to be on the same path as Japan was 50-some years ago. Some experts add that, though China may be on the same path, they are taking some historic shortcuts to ensure an earlier arrival at their goal.
What's America to Do?
My feeling is that protectionism and tariffs won't help us in the long run, as the author and columnist Thomas Friedman said, in his book, The World Is Flat.
We can't turn back the hands of time. We have to look at history and try to make some sound strategic decisions based upon it. We cannot stop China; we can only aggressively compete with it.
To do so, we must maintain the edge in technology. My recent article "India's Hi-Tech Dominance: How Did It Happen?" gives some insights into how India has catapulted into the 21st century as an economic and technological force of contention. Some of the insights in the article also apply in the case of China.
We have to use every resource available to successfully compete with China. Since we already have a wonderful and unique culture in the U.S. for innovation, inventiveness, and the entrepreneurial spirit, we do have a head start.
To maintain this lead, however, we have to redouble our efforts to make American students internationally superior in math and the sciences. It seems that we are finally beginning to realize the great importance of "retooling" our educational system to achieve these ends.
There is no doubt in my mind that we can and will do it!
Good Luck!
---
Theodore F. di Stefano
is a founder and managing partner at
Capital Source Partners
, which provides a wide range of investment banking services to the small and medium-sized business. He is also a frequent speaker to business groups on financial and corporate governance matters. He can be contacted at
[email protected]
.
---