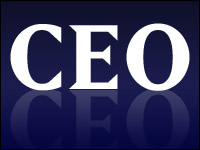 Chief executive officers worldwide believe major change is coming to the global economy and their businesses, according to IBM's biennial study of CEOs. The executives are are also eager to find ways to keep happy consumers who are increasingly information-savvy and who expect the businesses they buy from to be more socially responsible and green.
The technology giant billed its Global CEO Study as the largest effort ever undertaken to gather the thoughts and concerns of chief executives around the world. Big Blue's global business services unit conducted face-to-face interviews with more than 1,100 CEOs in 40 countries, representing 32 different industry verticals. The result is a massive report called "The Enterprise of the Future."
The report argues that now more than ever how well an organization is equipped to handle change is helping to determine which ones are winners and which are losers.
"The enterprise of the future accepts change as a permanent state in an organization,"said Ginni Rometty, senior vice president of IBM global business services. "And it's clear that out-performers are distancing their enterprises from the competition based on their organizational capacity to take advantage of change."
In general, CEOs are optimistic about the ability to handle change, and many see big changes in the offing. Eighty-three percent of those interviewed expect substantial change in the future, almost triple the amount as two years ago when IBM conducted a similar investigation.
Falling Into the Gap
An alarming data point from IBM's work is what it calls a "change gap" — the distance between the level of change expected and the ability of organizations to handle that change.
Collectively, CEOs set ability to manage change at 22 percentage points lower than their expectations for the level of change they will have to manage, IBM said.
The most significant changes will come from customers, CEOs said. IBM labeled two emerging and demanding groups of customers as the "information omnivore," and the "socially minded" customer. Executives plan to put most of their new investments into responding to those areas, according to the report.
The information omnivore customer is one who uses the Web to not only gather information but also to broadcast their own ideas and get more involved in their interactions with corporations, IBM noted.
"Consumers are becoming producers, often creating entertainment and advertising content for their peers, while demanding flexibility and responsiveness from companies with whom they choose to do business," the report states. "Although these customers are more demanding, the majority of CEOs do not see them as a threat, but as an opportunity for differentiation based on meeting the heightened expectations of this group, and capitalizing on new market opportunities that will emerge."
The Internet has already dramatically changed the dynamic between consumers and the companies they buy goods and services from, noted Forrester Research analyst Josh Bernoff.
"Each consumer now has a megaphone they never had before," he told the E-Commerce Times. With the power to tap into viral avenues such as blogs and social networking, a good or bad experience can be amplified and magnified quickly in ways never before possible. "Businesses are wise to recognize that new reality."
CEOs plan to boost capital investment by 22 percent to meet the demands of those customers, while more successful companies — as measured by profitability — plan to boost investment 36 percent.
World Party
Socially minded customers, meanwhile, are those who expect the companies they do business with to act in a way that is socially responsible, including green initiatives. CEOs plan to sink 25 percent more investment into ways to understand and reach the socially minded buyer, IBM said.
Going global is another concern for CEOs, with 86 percent of honchos saying they would "carefully calibrate business model designs" to enable worldwide searches for expertise and resources. Three-fourths say they plan to enter new markets around the world.
"Businesses that have more exposure to overseas markets are weathering this current recession much better than others, and that may be a model for handling the future uncertainty," UBS software analyst Ben Reitzes told the E-Commerce Times.
IBM is one example of that model, and has continued to post strong earnings growth despite the troubles in the U.S. economy, which have attacked many of its top customer bases — the auto industry and the financial services sector.
While conducting the survey is a costly exercise, IBM gains important insights into what its customers — and potential customers — see as long-term challenges, which in turn offers clues on where research and development dollars should be focused, Reitzes said. "This is valuable intelligence for their own long-range planning."