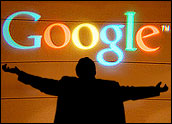 Google CEO Eric Schmidt said the search company has no plans to develop its own browser, squelching long-simmering rumors that it would develop an alternative to Microsoft's Internet Explorer but stopping short of ruling it out entirely.
Speaking during a Webcast update with analysts on Wednesday, Schmidt said Google decides where to invest its research dollars and time based on what users want and not on competitors' market gambits.
Browser Obsession
Answering questions about a browser, Schmidt said: "We would only do so if we thought there was a real user benefit.
"The industry is obsessed with this browser question," he added. "And our observation is you have a number of good browsers now."
Schmidt cited the Mozilla Foundation's Firefox and Apple Computer's Safari as strong existing alternatives to IE.
Speculation that Google would enter the browser business directly has swirled for some time, but ramped up again recently when Google asked the Justice Department to investigate whether the upcoming version of Internet Explorer was a possible violation of antitrust laws and when Google announced a deal with Dell to bundle some of its software with new PCs.
Insight Offered
Google used the call to offer updates on a number of fronts, an apparent response to criticism from some analysts that the company has not offered enough insight into its business, including refusing to issue forecasts from quarter-to-quarter.
Schmidt and other executives said they are taking a long-range view of growth in China and are committed to expanding their advertising reach, including moving further into print advertising to augment its online ad business.
Addressing the Dell deal, Schmidt said Google would look for other opportunities with PC makers. "We are ecstatic over the Dell deal," he said. "We obviously would like to do deals like Dell if they test out well."
Schmidt also responded to questions about Microsoft's recent jump into the advertising space Google now dominates with its MSN AdCenter, saying the move could actually help Google and Yahoo by prompting more potential advertisers to move more of their marketing budgets online.
"Microsoft entering the market undoubtedly will influence some people to enter the market," he said. "Yahoo and Google will be beneficiaries of more motion."
The CEO also downplayed the likelihood that Google would become a player in the ongoing consolidation of the Internet space, saying partnerships make more sense.
"M&A as a method to acquire traffic has not historically worked," he said. "I wouldn't rule that out, but it's unlikely that in and of itself we could just buy customers. It's a bad business strategy, and it's not consistent" with the company's philosophy.
In addition to addressing the browser rumors, Schmidt sought to set the record straight on a shopping and payment service Google is reported to be working on. A Bear Stearns analyst issued a note earlier this week saying Google had been approaching merchants about taking part in a program that would enable them to enter product information into Google Base and for shoppers to complete purchases through Google. Such a system would essentially create a shortcut from search to purchases.
Schmidt said Google is working to cut down the time it takes to go from clicking on an advertisement to completing a purchase, but isn't planning to insert itself into the selling process.
"The moment the customer wants to purchase something we want to make that as fast as we can," he said. Google is at work on a payment system, he acknowledged, "but not the kind of payment system that would result in" the scenario described in the report.
Browsing for Growth
Taken together, the Google call was meant to offer assurances that the company is seeking a range of new growth opportunities to protect itself against any erosion of market share or slowdowns in growth in its core search business, even though recent reports show Google actually gaining share of Web searches.
Still, AdCenter and Yahoo's Panama offer significant longer-term threats, with the potential to at least slow Google's historically rapid growth.
Developing its own browser is not a far-fetched idea for Google, given that it has developed a host of plug-ins, tools and gadgets, many of which, when taken together, nearly amount to the functionality of a browser.
"Google has shown it can build tools to help users get to information faster and without a lot of clicking through searches," Greg Sterling, principal analyst at Sterling Market Intelligence, told the E-Commerce Times. A better browser could arguably fit into Google's mission to put information at users' fingertips, he added.
The decision not to build a browser may indicate that Google thinks the tools will not be as critical in the future for directing Web traffic, with desktop plug-ins such as Google's sidebar and more advanced versions that include direct video feeds offering more promise, Sterling said.