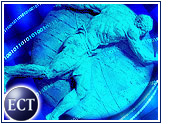 Despite a corporate spending downturn that has led to revenue and market capitalization problems for once high-flying Lucent, analysts and company officials agree that the telecom giant can stay in the game and possibly thrive over the long term.
However, while analysts said the company must shift some of its big-picture priorities in order to recover, Lucent officials took a different view. According to executives, sticking with core telecom customers in the long run is the way to go, especially as carriers gear up to meet rising demand for new high-bandwidth and high-speed mobile services.
Toward that end, Lucent is proceeding with a seven-point restructuring strategy in an effort to return to profitability. That plan calls for reductions in operating and capital expenses, as well as job cuts.
Overhaul Goes On
Lucent vice president Keith Chappell said the plan's implementation is progressing better than expected.
"We are on schedule with our restructuring, and we are overachieving on the goals we set out in that plan," Chappell told the E-Commerce Times.
In April, Lucent chief financial officer Frank D'Amelio announced that the company had met its goal of cutting operating expenses by $2 billion by the end of fiscal 2001. In addition, Lucent had completed $800 million of a planned $1 billion in capital cuts and had cut its workforce by 23,600 people, exceeding its planned 20,000 layoffs.
Boosting Bottom Line
By the end of 2002, the company expects to have a total workforce of about 50,000, compared with more than 100,000 at the beginning of 2001.
The restructuring apparently is boosting the company's bottom line. Lucent reported revenue of $3.51 billion in this year's second quarter, up 1.5 percent from the first quarter. Operating cash flow was $185 million in the second quarter of 2002, compared with a deficit of $1.3 billion in the year-ago period.
Chappell said the company remains optimistic about its long-term prognosis, even though the market is still choppy, with telecom infrastructure spending down 20 percent from a year ago.
Issues Beyond Spending
Analysts cited a number of factors outside of the telecom spending crunch that necessitated Lucent's financial makeover — and they pointed to factors other than spending that may need to change if the company is to get back on track.
Giga Information Group research fellow Lisa Pierce told the E-Commerce Times that Lucent "got in this mess by believing in the myth of unlimited Internet growth" hyped by rival Cisco Systems.
Another mistake was overestimating customer demand for revolutionary network services, she noted.
"[Lucent] made a great mistake when it divested itself of its enterprise-oriented business, Avaya, since many providers are banking on the growth of managed services, which typically are at least partially proprietary," Pierce said, adding that these services require the same brand of gear both in the network and on customer premises.
Too Much Wow
According to Meta Group analyst David Willis, Lucent's emphasis on the innovations of its Bell Labs unit, such as high-level fiber optic technologies, drained resources from what should have been an emphasis on more down-to-earth enterprise development.
"What's scientifically innovative may not necessarily be what the market is looking for at a given moment," Willis told the E-Commerce Times.
Willis added that unlike some of its competitors, Lucent has not done an effective job of integrating companies it acquired. For example, when it bought technology provider INF, it used the company as a platform to sell Lucent equipment, rather than leveraging the services capabilities of the acquired firm.
As the company's restructuring proceeds, experts said, these and other non-financial issues must be addressed.
Recovery Recipe
Giga's Pierce said Lucent needs to improve morale and distinguish its marketing and sales efforts from its engineering projects. The telecom giant's product managers also must do a better job of serving the needs of customers, "who actually have quite a small taste for revolutionary change."
Pierce added that the company needs to improve its professional services arm and collaborate with enterprise-focused companies like Avaya, which has gained a strong footing in the outsourcing services market since being sold by Lucent.
Meta Group's Willis said that if Lucent can weather the next two years, it should be able to capitalize on a projected uptick in telecom infrastructure spending in 2004.
Taking on Cisco
In the meantime, Willis noted, Lucent remains at a major disadvantage to Cisco, which has taken some financial hits but is less focused on telecom and better positioned in the enterprise market. Enterprise spending is expected to rebound well before telecom.
"Time is not on Lucent's side," Willis said. "Time is on Cisco's side."
Lucent's Chappell said the company has no plans to alter its priorities in order to compete directly in Cisco's markets. In the long run, he added, Lucent will play to its strengths in the telecom sector, where it has longstanding business relationships with 50 of the world's top providers.
Demand Rising
Rather than changing its focus based on short-term troubles plaguing many tech areas, Chappell said, Lucent is preparing to address an anticipated increase in long-term demand for high-bandwidth Internet and high-speed wireless data services.
"The demand for bandwidth is going to go up, and the carriers are going to have to deal with it," he said.
And while Lucent's restructuring strategy includes moves to better align its innovations with market demand, the company seems to have no intention of downplaying its focus on the work done by Bell Labs.
According to Chappell, Bell projects represent a tiny fraction of overall company spending but provides a crucial link to innovators in telecom science.
Overall, therefore, a disconnect remains between analysts' recommended moves and Lucent's avowed plan of action. The company's fate may hinge on whether it is right or wrong in its assumptions, and the eventual outcome will shape the telecom industry landscape in the next decade.