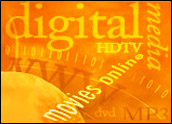 In direct competition with TiVo, Cablevision Systems (NYSE: CVC) on Monday announced a planned trial of a remote storage digital video recorder (RS-DVR) service. It will allow customers to record and store programs in a dedicated space within Cablevision's head-end facilities, using existing digital set-top boxes.
Using this new technology, Cablevision expects to ultimately be able to give all of its 2 million-plus digital cable customers DVR functionality without the need for another set-top device. The trial will be conducted on New York's Long Island during the second quarter of this year, to be followed by a broader rollout thereafter.
"Given the enormous popularity of digital video recorders, and the expense associated with purchasing and deploying conventional DVR devices, we believe we've developed a smarter and more elegant approach that can be replicated by other cable operators and benefit cable customers across the nation," said Tom Rutledge, Cablevision's chief operating officer.
TiVo-Like Functionality
Cablevision's RS-DVR will allow customers to store the programs on a customer-dedicated space on Cablevision servers instead of on a hard-drive within the set-top box, as current digital video recorders like TiVo do.
While the location of the hard drive storing the programming will change, Cablevision said the change will be invisible to customers, who will record and view content with the RS-DVR in the same way they have done since the introduction of set-top DVR devices several years ago.
The RS-DVR offered by Cablevision will generally replicate the functionality of conventional set-top DVR devices. Customers will select programs to record through the channel guide and will store their individual copies digitally.
Customers will control their own copies; they will be able to view or delete the programming. They will have access only to their own recorded programs and only in their own home — the same as with existing DVR set-top devices.
Keeping All the Revenues
Cable TV operators, including Cablevision,Time Warner Cable and Comcast, have worked with TiVo in some capacity in the past. Cablevision worked with TiVo for about eight months to conduct testing, according to In-Stat Principal Analyst Gerry Kaufhold.
"Cablevision sees the obvious advantage of having a personal video recorder that it can control from within its network. Then Cablevision doesn't have to share any revenues with TiVo for licensing agreements or the electronic program guide," Kaufhold told the E-Commerce Times.
Cable operators are realizing that it makes more sense to develop proprietary products that it can specify, operate and adapt as the market changes, Kaufhold added. Cablevision's service is closely tied with its iO Movies on Demand service, for example.
Copyright Concerns
Cablevision said it has evaluated the copyright implications of its RS-DVR and believes that it is permissible under copyright law. Consumers have well-established rights to "time shift" television programming by making copies for personal, in-home viewing. In Cablevision's view, this new technology merely enables consumers to exercise their time-shifting rights in the same manner as with traditional DVRs, but at less cost.
The RS-DVR that will be tested as part of the trial will allow customers to store approximately 80 gigabytes (roughly 45 hours of programming) in their own dedicated space within Cablevision's facilities. Customers will be able to record up to two programs simultaneously while viewing a third, previously taped, program.