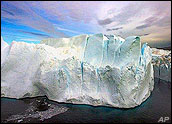 Hardly a day goes by that one IT vendor or another fails to announce one "fastest/biggest/bestest" achievement or another, attempting to poke in the eye or drive straight into a ditch any and all previous claims. But it is ironic that while there is no shortage of ambition in the technology industry, some of what have become IT's most transformative solutions and services began with little, if any, braggadocio.
For example, the business PC revolution started when LOB workers, tired of datacenter-centric IT staff and managers having all the fun, lugged their home PCs into the office. Once considered little more than playthings compared to scale-up Unix systems, scale-out x86 servers are now standard platforms for supporting the most demanding business processes. VMware, which started life building tools that allowed developers to run multiple OSs and applications on single workstations, has since become the top vendor of x86-based virtualization solutions and is helping to lead both its customers and the greater industry to the cloud.
What does any of this have to do with Amazon Web Services' (AWS) new Glacier storage offering? A couple of things.
First, when AWS was originally launched in July 2002, its initial focus was on using Amazon's considerable IT assets to host other websites and client-side applications. In 2004, an Amazon engineer posited how the company could profitably leverage its IT infrastructure to support homegrown services. That resulted in EC2 (Elastic Compute Cloud), a service aimed at application developers, and by 2007 the company claimed that over 330,000 had signed up.
Today, AWS comprises over 30 often complementary services, most of them aimed at meeting the discrete needs of specific customers and user groups.
Locked in Ice
By any measure, Amazon's approach to cloud computing is something of an outlier compared to other vendors. Rather than developing commercially oriented cloud hardware, software and services of one kind or another, the company simply began attempting to extend the value of the technology assets it had on hand, then grew its service portfolio in order to provide solutions to very specific kinds of problems.
That makes the Amazon's offerings more intentionally organic than many other vendors, but it also means they're less likely to be compromised to preserve legacy services and solutions.
Glacier fits firmly into this model. In Glacier, AWS is offering a solution for storing data that must be accessibly preserved (often due to legal or other regulations) but which has little if any immediate business value. If you think this is one of the most oddly thorny business storage problems around, and one that's all too often unsuccessfully addressed, you'd be correct. At a time when IT organizations are under constant pressure to do more with less, funding the storage and/or back-up of "cold" or rapidly cooling data is often made grudgingly and sometimes slips to the bottom of the to-do pile.
Not only does AWS Glacier take on this orphan data, but it also offers to do so cheaply, effectively and securely. The base pay-as-you-go cost of Glacier storage — from $0.01 to $0.012 per GB per month, with no minimum — translates to backing up 1TB of data for as little as $120 per year (note that there are additional sliding charges for upload and retrieval requests, and for data transfers). Moreover, Glacier is designed to provide remarkable average annual durability of 99.999999999 percent, which Amazon describes as, "If you store 10,000 objects, you can on average expect to incur a loss of a single object once every 10,000,000 years."
But that's not all. Glacier also redundantly stores data in multiple facilities and on multiple devices within each facility, qualifying it as a candidate for disaster recovery of legacy data. Plus, it supports secure transfer of data over SSL and automatically stores data encrypted at rest using AES 256, underlining AWS's pitch of Glacier as an archive for privacy- and regulatory-sensitive information, including healthcare records and genomic data.
Finally, AWS also lets customers to move up to 5 percent of the Glacier-based data they have stored in regional availability areas to EC2 without paying any transfer fees. That allows clients to cost-effectively gain further value from "cold" data by warming it up with analytics and other processes.
Market Impact
In other words, in Glacier appears to be offering an affordable balm for necessary backup and archiving processes which vex or pain organizations of virtually every size. That sounds like great news, but what is Glacier's likely impact on the market? For prospective customers, it's difficult to see a downside. Rather than being something entirely new, Glacier basically extends the value proposition of Amazon's S3 (Simple Storage Service) offering to new classes of data with pricing/services adjusted for the requirements of backup and active archive.
You could argue that at least initially businesses will be unlikely to entrust sensitive information to a new service like Glacier, but you could (and many do) say the same thing about most any cloud service. Critics are also likely to point out past AWS operational problems, like the April 2011 outage that took parts of the service offline and the recent (June 2012) shutdown during a rare derecho storm near Amazon's data centers in Virginia. Those are certainly fair warnings, but neither of those outages impacted S3 customers.
Plus, the data targeted by Glacier simply isn't meant to support business-critical or time-sensitive information. AWS's focus on data durability rather than availability makes that point crystal clear. So outages measured in hours or even a few days are unlikely to be painful for the vast majority of customers.
Tape Dies Hard
For now, the impact of Glacier on back-up/archive competitors is hard to parse accurately. AWS's use of HDD storage arrays will inspire some to interpret the new service as a particularly large cloud-based nail in the coffin of tape storage. That's certainly possible, but if so, it's likely to be a slow-motion pounding. The large enterprises and service providers who constitute the majority of tape customers don't make changes overnight, and many will continue to prefer to manage their business information in-house using a variety of solutions, including tape.
That said, Glacier will likely to continue or increase the relegation of tape into ever-smaller "cold storage" archive markets. In addition, AWS's no-minimum, low-cost, pay-as-you-go schema should put serious pressure on backup and archiving service providers that are already under strain. Market stalwart Iron Mountain recently announced that it has obtained management approval for its conversion into a real estate investment trust (REIT — the move is under review by the IRS and other agencies) starting in 2013.
The REIT strategy is being pursued by a few other storage and data center vendors, including Public Storage and Extra Space, mainly because of how it enhances organizational durability and increases the delivery of profits to shareholders. But it also points to the fundamental transformation that's underway in the traditional data back-up and archiving business. From where we stand, the launch of AWS's Glacier is likely to hasten and/or increase the impact of this trend.
Glacier's arrival will also affect other players in cloud computing and cloud storage, such as Microsoft Azure. The essential business focus of AWS and Azure services means that the pair often go head to head with one another. Thus far, in large part because of Amazon's length of experience and depth of commitment, Microsoft has tended to arrive a day late (if not a dollar short) against AWS, so it won't be surprising if Glacier leaves Azure offerings out in the cold.
Overall, we consider AWS' Glacier a likely win for Amazon and potential clients. In Glacier, the company appears to be delivering again on its longstanding strategy of solving knotty customer problems. That's a common enough cry in the IT industry, but all too often we see vendors act more timidly than they might or pull what could and should be innovative punches in deference to preserving well-worn (sometimes, badly-worn) legacy solutions.
If AWS delivers the goods it says it will, Glacier could grind and polish data back-up and archiving services into an essentially new shape. If so, the results should be largely positive for business customers, but some competitors may be left behind in the detritus.