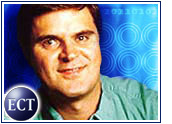 America Online (NYSE: AOL) said Thursday it has reached an agreement with General Motors (GM) and Daimler-Chrysler to provide discounted Internet and interactive TV service to the automakers' 300,000 employees.
The agreement gives AOL access to thousands of new customers for both its main online service and its fledgling AOLTV offerings. It also strengthens the company's ties with the auto industry by linking it with two of the world's five largest auto manufacturers.
Under the deal, workers at the two companies will get AOL basic Internet service for $3 (US$) per month, AOLTV for $5 per month, or a combination of AOLTV and DirecTV — sold by GM subsidiary Hughes — for $31.95 monthly.
Following Ford's Lead
"It is imperative that all our employees have access to the Internet," said Jim Holden, president and CEO of DaimlerChrysler. "The concept of having a Web-savvy workforce is at the heart of our business-to-employee strategy."
The agreement, which the United Auto Workers (UAW) union helped broker, comes seven months after Ford Motor Co. said it would give its employees the chance to buy computers and Internet access through PeoplePC for $5 a month.
GM CEO Rick Wagoner said since 75 percent of all his company's employees already have personal computers, that type of deal made less sense than a pure Internet-access offer. "Making it easier for employees to access the Internet puts us on the leading edge," Wagoner said.
Analyst Support
Responding to the deal, Merrill Lynch analyst Henry Bodget said the move is important not only because it could generate up to $40 million a year worth of subscription revenue for AOL — as well as additional advertising and e-commerce revenue — but also because it continues AOL's practice of linking with traditional companies.
It underscores the notion that Internet access is "a must have utility for the mass consumer market," Blodget said.
Portal Deal Included
The deal also calls for AOL and the automakers to take a stake in Workscape, Inc., a Reston, Virginia-based provider of corporate portals enabling employees to access company information from their home computers.
"This agreement builds on our commitment to make going online as easy and convenient as possible," said AOL President Bob Pittman.
The automaker deal came a day after AOL announced a multi-year marketing agreement with General Mills, Inc. The number one Internet service also linked with Charles Schwab & Co. to offer financial services to AOL users.