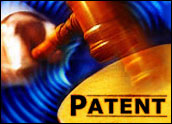 For the second time in a month, Apple Computer has filed a lawsuit accusing Singapore-based computer and consumer device maker Creative Technology of infringing on its patents, including those behind the market-dominant iPod portable music player.
The suit from Apple comes after Creative, which is the second-largest maker of MP3 players in terms of total worldwide sales, filed its own set of complaints against Apple last month, both in U.S. court and with U.S. trade officials. Creative says key technology in the iPod belongs to it.
The latest suit from Apple was filed last week in U.S. District Court in Texas and claims Creative infringed at least three of Apple's patents. The technology in question deals with how data is displayed on a computer; how portable media devices can be used to edit data; and how icons are created to aid in organizing files on a computer.
Apple is seeking cash damages and a court order to prevent further infringement by halting sales of some Creative products in the U.S.
The latest legal maneuvers underscore the pitted battle between Apple and Creative as they both attempt to capture more of the market for portable music players and as both target new markets outside North America and Europe.
Back and Forth
Creative, which sells its digital music players under the names "Zen" and "Nomad," got the legal jousting off and running earlier this year, claiming in a suit filed in U.S. District Court in San Francisco that the iPod infringed on a patent it had secured in 2005, four years after it first sought patent protection for the technology.
Apple first counter-sued in May with a complaint filed in district court in Wisconsin, claiming Creative had violated four of its own patents.
The filing of the latest suit in Texas may be driven by a large number of favorable rulings in that jurisdiction in favor of patent holders, a fact that could help prompt a settlement, which legal experts say is the most likely outcome.
What form that settlement takes will be critical to both companies, however, as the patent fight is centered on both hard-drive and flash-based MP3 players. Apple has decided to move exclusively into flash-based technology for its smaller devices, recently discontinuing the hard-drive based iPod mini in favor of the flash-enabled nano, for instance.
According to data from IDC, Apple's market share lead on Creative is 16.9 percent to 4.7 percent in the flash-based market, while Apple owns more than 72 percent of the hard-drive based market, compared to 16 percent for Creative.
Because Apple's devices are meant to be compatible only with Apple's iTunes Music store, Creative has more competitors vying for a share of the rest of the market, making devices that are compatible with a host of other downloadable music and other content.
Watching the Outcomes
Patent disputes have come to be an almost routine part of doing business in the technology field, with the most successful companies typically targeted with patent actions.
"The vast majority of patent disputes come and go without any real changes that the consumer would notice," especially when counter-claims are made, said Brinks Hofer Gilson & Lione attorney Michael Stolarski.
The recent settlement of the BlackBerry case, with its US$600 million-plus price tag serves as a reminder that some cases do rise to new heights and many companies have made contingency plans to deal with disputed technology. "Smart businesses recognize that patents are fundamental to doing business today and plan accordingly," Stolarski added.
There are few risks to Apple from the rash of suits involving Creative or a separate suit involving Burst.com, with consumers unlikely to change their buying habits because of any possible infringement.
"It's all about how the suits get settled," Yankee Group analyst Mike Goodman told the E-Commerce Times. If Apple is forced to buy licenses or to agree to share its own technology, that could alter the MP3 player marketplace over time, but Apple's large lead on rivals will remain a major hurdle to overcome, he said.