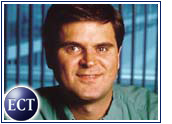 Racing to beat the launch of a similar program from Amazon.com, America Online (Nasdaq: AOL) on Monday formally introduced a plan to reward loyal members with frequent flyer miles from American Airlines.
AOL AAdvantage Rewards, as the plan has been dubbed, is being called the largest online and offline reward program. Members will earn miles by traveling on American, the world's second-largest airline, or by shopping at AOL-affiliated online merchants.
The AOL program is being run by Netcentives, Inc. (Nasdaq: NCNT), which will track user mileage and enable users to spend the miles as currency at such online and offline partners as 1-800-Flowers, the Sharper Image and Cooking.com.
The Great Race
The program mirrors one unveiled in August by Amazon and several airlines, including Delta, TWA, Continental and Northwest. MilePoint.com, which runs that program, allows members to exchange miles for merchandise or gift certificates at an online MilePoint Mall. The MilePoint plan is set to be launched sometime this month.
Both efforts are aimed at tapping the lucrative loyalty program market. AOL cites a Direct Magazine study showing that rewards programs are worth $15 billion (US$) per year in the United States. A separate Jupiter Research survey shows that the average online user belongs to three loyalty programs.
Miles and Dollars
"When you say 'miles,' people get it," said Joe Redling, vice president of marketing at AOL. "Consumers understand the value of what miles can provide them."
The new program will be combined with the existing AOL Rewards program that currently rewards frequent shoppers among its nearly 1.5 million members. Membership to the new program will be free.
Mike Gunn, a vice president with American Airlines, said the program will offer consumers unlimited opportunities to earn and redeem miles. At present, American's AAdvantage has about 40 million members worldwide, he added.
In addition to traveling or shopping online, members can accumulate additional miles by taking part in online and telephone surveys, as well as by using AOL's "Quick Checkout" during October.
Launching Giveaway
To promote the new program, the partners plan to give away one million miles each day for 30 days, starting October 3rd. The companies said the miles can be exchanged for 40 domestic roundtrip flights or 500 free months of AOL service.
Last January, AOL bought an undisclosed stake in Netcentives and announced plans to have the company manage its online rewards programs.