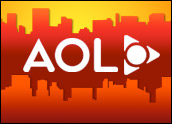 AOL has closed its US$850 million acquisition of Bebo, and the portal will use the social network as the basis for a new People Networks business unit.
Bebo Chief Executive Officer Joanna Shields will serve as executive vice president of AOL and president of the People Networks division, which will combine Bebo and AOL's two chat platforms — AIM and ICQ. All told, the platforms will reach 80 million users worldwide, AOL said.
AOL is positioned to "capitalize on the exploding social media space," said AOL CEO Randy Falco.
The move comes as Microsoft and Yahoo continue their lengthy and complex mating dance — the two reportedly are mulling a partnership that stops short of an all-out merger and could have implications for that portal. Yahoo and Bebo have had an advertising partnership in place since late 2007 through which Yahoo serves display ads to Bebo users in the UK and Ireland.
A Unique Approach
The close of the acquisition will enable AOL to focus on three business areas — its advertising network, publishing and people networks, Falco noted. He argued that AOL is making progress in all three areas, citing recent comScore data showing that the portal's publishing network reached all-time highs in both unique visitors and page views earlier this spring.
The question will be how well AOL can monetize Bebo's fast-growing user base. AOL believes it is well-positioned to do that because of its Platform-A advertising unit and other content offerings.
For instance, Bebo has long set itself apart by offering ways for users to utilize music and other media — the platform is known for a variety of original, serial video programming. With the instant messaging platform and other tools, people will be able to connect more effectively with like-minded people across the Web, Shields said.
Bebo's unique approach to video programming has caught the attention of advertisers, noted JupiterResearch analyst David Card.
Bebo's KateModern program is hugely popular in the UK and has proven the value of creating content that is specifically designed for the Web, not television content repurposed for the Internet, Card told the E-Commerce Times.
"Bebo has been able to bring along an audience for its shows," said Card. Perhaps more importantly, it has been able to secure sponsors, who buy non-traditional product placement and other sponsorship opportunities. The early successes could enable AOL to position Bebo as a rival to YouTube and perhaps one even better suited for monetization.
Integration, Amalgamation
Users will now be able to use a single sign-in or screen name for both AOL and Bebo, and the social network's content will be cross-distributed over the broader AOL network. Other AOL acquisitions — including widget firm Goowy Media and question-and-answer service Yedda — will be folded into the People Networks division.
Bebo also features an Open Media Platform that has enabled traditional media companies to distribute their content to Bebo users and has been effective at persuading third-party developers to create applications for the platform, with more than 6,000 such plug-ins developed since the platform was opened up earlier this year.
Getting Bebo a higher profile in the U.S. will likely be a top priority for AOL, Forrester Research analyst Charlene Li told the E-Commerce Times.
"As a stand-alone social network, Bebo had no chance of competing against big boys like MySpace and Facebook," she said. "But as an integrated part of the larger AOL content and ad network, it has amazing potential to play a role in how social networks develop."
Looking Ahead
AOL may see a future where social networks are integrated into all parts of a user's online activities and interactions, rather than standalone, walled-off sites, Li added.
Meanwhile, Facebook may become even more of a sought-after takeover target now, and even more so if the strategy of AOL proves successful, Li added. Microsoft already owns a 5 percent stake in that network and reportedly revisited an outright acquisition after Yahoo repeatedly rebuffed it.
"While there's tremendous consumer uptake of social networking sites, marketers still haven't figured out how to tap into all of that energy and enthusiasm," she added. If AOL can point to a successful path for marketers, that could dramatically change the entire market.