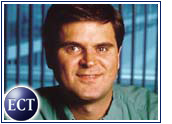 Further fortifying its holiday e-tail offerings, America Online (NYSE: AOL) unveiled a luxury shopping section of Shop@AOL Wednesday.
AOL said the upscale shopping area will be anchored by Instyle.com, the online wing of fashion magazine InStyle, which will provide editorial content, offer links to individual shops, and recommend purchases in several categories.
Dulles, Virginia-based AOL also said that retailer SaksFifthAvenue.com will become the anchor merchant of the shopping area. Visitors will also have access to BestSelections, an e-commerce matching service that connects shoppers with upscale merchants around the world.
No financial details were released on any of the deals, which give the retailers and content providers access to AOL's growing membership, now about 25 million strong, while also beefing up AOL's shopping offerings.
Higher Profits Eyed
Mainspring analyst Julian Chu said the pursuit of upscale shoppers makes sense, since discounted e-tailing has proven fatal to pure-plays such as Pets.com and MotherNature.com, which sold items at steep discounts to win customer loyalty.
Items featured in the Luxury Shops area will include designer apparel, jewelry, gifts and fragrance and beauty items, the company said.
However, while luxury items carry a higher profit margin, they also bring a higher expectation of customer service, Chu said.
"This part of the e-commerce battle is about winning hearts, not just pocketbooks," Chu said in a recent report. "If you are going to sell expensive items, customer service has to be absolutely excellent."
Covering the Gamut
AOL vice president of e-commerce Patrick Gates said that Saks Fifth Avenue operates nearly 400 department stores under several brand names as well as a catalog business but only recently launched its own Web site.
"This relationship is another example of the major offline retailers who recognize the power of online marketing and see AOL as a key partner for driving future growth," Gates said.
Meanwhile, AOL said the BestSelections partnership will add about 10,000 products to the online shopping database in categories such as antiques, home furnishings and jewelry.
Ritzy AOL
Gates noted that AOL members are spending more online and becoming more open to making luxury purchases on the Web.
"We're confident that the affluent customer resides on AOL," said BestSelections CEO Jody Owen.
Launch of the luxury area of Shop@AOL comes exactly two months after the online services giant launched a "bargain basement" shopping area. That site is anchored by SmartBargains.com, a Boston, Massachusetts-based liquidator of discounted merchandise in which AOL has taken an equity stake.