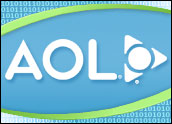 AOL and Intel on Monday launched a Web-based video service meant to combine AOL's extensive video library with Intel's hardware expertise in a bid to accelerate the adoption of Internet-based video-on-demand.
The joint venture combined the recently revamped AOL Video channel with the Intel Viiv line of PCs, which are designed to optimize the media-viewing experience by allowing the video to be sent to and viewed on traditional television sets that are ten feet or less away from the computer.
High Quality
The companies said they would make some of the video content available for free, while some can be purchased for a per-download price. A significant amount of this content would be available in DVD-quality video using AOL's Hi-Q format for ensuring a less-grainy, Web-based video experience.
"The Internet has truly changed the way consumers enjoy a wide variety of content — they want to experience it anytime, anywhere, on-demand," said AOL Executive Vice President Kevin Conroy.
Conroy said the combination of technologies should make for what he called the "best online video experience on the Web, available to consumers on the next generation of PCs and TVs."
The deal follows a partnership Intel struck with Yahoo to have fantasy football stats and standings sent from PCs to TVs while a football game is being viewed.
Battle of the Living (Room)
The partnership involves AOL making available its 45-channel video library, which includes original, licensed and newly released DVDs and classic movies.
The companies said the service includes a customized interface meant to make it easier to search for video content, either in the library itself or on the Web, by using a remote control.
The partnership marks a "a key milestone in the evolution of Web-based video and digital convergence," Kevin Corbett, vice president of Intel's Digital Home Group, said, adding that the ability to use a remote to control a TV-linked PC will "deliver a whole new experience that will forever change how consumers use their TVs."
For Intel, the deal is a major win for its long-gestating strategy to become more of a key player in the living room of the future, one in which a range of devices are networked together, the line between PC and TV is blurred, and the computer has become a tool for obtaining, storing, sorting and viewing video.
The two companies said that in addition to the video channel, Viiv PCs will be able to access AOL Radio and AOL Pictures, the latter being the portal's free digital-photo sharing site.
AOL separately announced a new open developer initiative for AOL Video Search, which opens up APIs and related tools to third-party developers so they can incorporate AOL Video Search results into other Web sites and applications.
Live, Viiv or Apple?
The AOL hook-up could be key, Enderle Group principal analyst Rob Enderle said, because both Intel's Viiv and AMD's answer to it, known as Live, are bound to "live or die on content."
A lack of true custom content for the Media Center PC has helped keep that Microsoft-based effort from gaining traction in the marketplace, he added. By grabbing the AOL content, Intel has gained a significant early advantage, and may help drive the type of living room and PC convergence that has been talked about for years.
Still, the space may yet be dominated by Apple, which jumped in front of the AOL-Viiv announcement by unveiling its iTV device last week. With a strong head of steam in the portable video space thanks to its iPods and the growing video and now movie library of its iTunes Music Store, many believe Apple may be the player to beat in the PC-to-TV space.
Both Intel and AMD, meanwhile, will likely have a harder time becoming known as go-to brands for home entertainment, given their long history and deep roots in enterprise and consumer computing, according to Insight64 principal analyst Nathan Brookwood.
On the consumer side, the proposition that the PC is a better tool for receiving and managing content is still up for debate among many, even those in the early adopter class who might have been expected to embrace the convergent living room approach by now.
"Asserting the PC's place in the entertainment scheme is a challenge for both [AOL and Intel] and their hardware partners," Brookwood told the E-Commerce Times. "It's not as though people are entirely dissatisfied with what they have now."