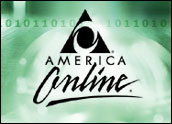 America Online has launched a new feature enabling users of its wildly popular AOL Instant Messaging (AIM) platform to use the contact list feature of the service in the Microsoft Outlook e-mail program.
The feature, currently a beta version, will enable Outlook users to cross-reference addresses and names in their e-mail address book with the "contacts" list in the AIM program. Users can then see which of their contacts are online and able to be reached via AIM.
The program, known as AIM Sync, was developed by Intellisync, and will only work with Microsoft's Outlook at this time. The feature was made available early today through a download at www.aimatwork.com.
AOL Niche
When users who have downloaded the program log into Outlook, they will find the AOL running-man logo next to addresses on messages of other AIM users.
The feature is meant to boost use of AIM, which many analysts see as AOL's strongest niche in the battle for online dominance that it is waging with Google, Yahoo and Microsoft's MSN.
Microsoft offers its own instant messaging platform, but like others, it lags well behind AIM in terms of users. For the software giant, the link-up with AOL might be a way to advance its promised "presence computing" effort, in which remote computer users can better collaborate by knowing when others are online and available for impromptu meetings.
Once bitter rivals, AOL and Microsoft have made up since they settled a long-simmering private antitrust suit brought by AOL's Netscape over the Internet Explorer browser. The US$750 million settlement called for the two to work together to link communications products, such as is now being done with AOL's AIM and Microsoft's Outlook. One yet-elusive goal was a higher level of compatibility for competing IM platforms.
Real Time, Really
In an overview of the new service, AOL says it can make the Outlook program "real time" and calls it a "revolutionary way to see who's online."
Whether the service remains free indefinitely remains to be seen. AOL already offers a number of add-on features to AIM that require a subscription, many of them aimed at business users but often even more popular among the teen and pre-teen set.
AOL is following a tried-and-true path and is linking with a powerful force in Microsoft's Outlook.
In the past year, the Web mail competition has heated up, originally largely based on space offered, a battle brought on when Google launched its massive 1 GB Gmail last April. Others, including Microsoft's Hotmail and Yahoo, followed suit in response, substantially increasing the space they provide users.
Just earlier this month, Microsoft added another wrinkle to the Web mail program competition by announcing an online subscription service, known as Outlook Live. The service, which costs about $60 per year, gives users access to an online version of Outlook that automatically synchs with Hotmail.
Peter O'Kelly, senior analyst at the Burton Group, said consumers are seeing rapid evolution of the features they can get with Web programs of all sorts thanks to the "war of attrition" being waged by the major online portals.
Linking with Outlook might be a winner for AOL because it is the "world's most widely deployed e-mail client," O'Kelly told the E-Commerce Times. It also benefits from high usability marks. "Outlook is immediately intuitive."
Google started the Web-based e-mail and messaging wars when it launched Gmail last April, offering vast amount of storage and search functions for free. Since then, the other players have anted up to stay in the game.
Aiming for Business Users
Web-based e-mail itself is not terribly lucrative, but is seen by analysts as a way for portals to capture a loyal customer base who can then be sold additional services, from storage to other upgrades, such as the Outlook Live program.
While many enterprises have adopted customized or corporate-quality IM platforms, many are still working their way toward that goal. According to a recent survey conducted by Osterman Research, some 70 percent of companies in the U.S. have yet to standardize instant messenger use with policies or by choosing a single provider.
Into that vacuum, many companies have seen individual employees adopt freeware like AOL's IM. AOL's partnership with Outlook could help further solidify that foothold in the corporate world, where Outlook is one of the most widely used e-mail programs.
Meanwhile, the link-up might help both companies fend off what is widely expected to be a foray into IM from Google.
Forrester Research analyst Iris Cremers said in a recent report that a lack of interoperability is hampering IM growth, which is especially popular among younger users, in Europe. Cremers said before long, Google will "invest in IM and force all players to an open standard, which will drive double-digit growth of IM."