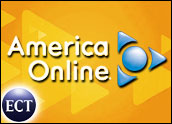 America Online joined several other investors in pumping some US$16 million total into Internet television startup Brightcove, with AOL also securing the right to use the firm's technology to help content owners distribute video across its family of Web sites.
AOL joined Interactive Corp./IAC, Hearst Corp. and investment bank Allen & Co. to provide Cambridge, Mass.-based Brightcove with $16.2 million in funding. IAC Chairman Barry Diller, who spun IAC off from his USA Networks company, will take a seat on Brightcove's board of directors.
Expanding Its Reach
But some analysts saw AOL as an immediate winner in the deal because it gains access to Brightcove's technology, which automatically transfers video into Internet Protocol (IP) format, enabling content to be distributed over Web networks.
The companies said the agreement calls for Brightcove to offer video publishers using its technology the ability to syndicate their content directly to the AOL.com portal. The two companies will also market a co-branded version of the publishing platform to content creators.
Content owners who syndicate their material will share in the fees paid to view it as well as any advertising revenue generated.
"We are thrilled to get both the backing of such a strong group of strategic investors and a major distribution agreement with AOL," said Jeremy Allaire, Brightcove Chairman and CEO. "The opportunities these investors bring to Brightcove, combined with the relationships we are already developing, put us in an incredible position to deliver our open Internet TV service and realize our mission to transform the media landscape by enabling video publishers to build broadband businesses that reach consumers directly through the Internet."
Keeping Up With the Competition
AOL CEO Jonathan Miller said the partnership was "another important step forward in rounding-out our video offerings" and said it would dovetail with earlier initiatives, including its recently announced In2TV partnership that will have re-runs of classic TV shows available for download on AOL.com.
Miller said it was AOL's goal to become "the best destination for video content on the Web."
Indeed, the two major partnerships with Warner and now Brightcove make it appear that AOL intends to invest its resources in order to push ahead of competitors on video. Yahoo has made video-related plays of its own — including a recent partnership with TiVo to enable users of that service to schedule program recording remotely — and Google has moved into video search, but has yet to make a major move in the content distribution area.
"Pushing toward entertainment makes sense for AOL because of who their parent company is," Forrester analyst Charlene Li said, referring to Time Warner.
She added that the slew of deals make it seem more likely that AOL will not be sold entirely but may strike a partnership. Microsoft and Google are said to be in talks with Time Warner about such a deal, with Yahoo reportedly dropping out of the bidding.
New Clout
The AOL partnership is not an exclusive one, with Brightcove saying it was working on additional commercial agreements with the other strategic investors and other distribution network and content owners.
Brightcove has been on the radar screens of analysts watching the so-called Internet Protocol, or IP Video space since its founding early last year. The company was founded by Jeremy Allaire, the former chief technology officer at Macromedia, and with the backing and investments form high-profile investors and the presence of a media industry icon such as Diller on board may have stamped its ticket to become a major player in the space.
Brightcove's technology includes a publishing platform that lets everyone from independent video content publishers to massive media companies convert video to Web-friendly format and build ad-supported or pay-per-view business models around that content.