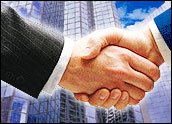 Customer testimonials play an odd role in many IT industry announcements. At first glance, they offer proof that technologies are actually being used successfully as advertised, lending credence to vendors' sometimes lofty go-to-market claims. Even the most enthusiastic clients tend to guarded, though, for fear that they may injure relationships with other vendors or negate whatever competitive advantages a new technology affords them.
This point makes AMD's recent announcement of its adoption by and collaboration with Verizon exceptional. For starters, Verizon is leveraging AMD's SeaMicro SM15000 systems in its new cloud computing and storage services. In addition, the two companies have detailed the features they codeveloped for the SeaMicro platform. Some of these enable powerful capabilities that are unusual or even unique in the public cloud marketplace.
That singularity may, in fact, be part of the reason for the companies' transparency. For most enterprise data center owners — which are among the world's most conservative consumers — new technologies are typically guilty until proven innocent. Corporate resistance to broad public cloud adoption is a case in point, outside of a few targeted use cases like DevOps and endpoint backup.
Verizon's Advantage
Not that concerns about cloud services are silly or unreasonable. The fact is that many cloud providers' answers to common questions about the security of multitenancy environments, how storage and network QOS is guaranteed, or whether compute and memory are over- or under-provisioned, for example, are often found wanting. So long as that's the case, public cloud services will remain a limited option for many or most enterprise IT organizations.
That AMD and Verizon are aiming to proactively address and quell those concerns is both understandable and laudable. The remarkably fine-grained system configuration and performance specifications supported by AMD's SM15000 systems will allow Verizon to promise and deliver services specifically tailored for individual businesses and applications.
Robust firewall and network policy features should reassure even the most security-conscious clients. Plus, enhanced provisioning and management capabilities can help support better customer experience as well as attractive pricing options.
If AMD's systems deliver as advertised, they likely will give Verizon's new cloud computing and cloud storage services a leg up among critical enterprise customers. That would obviously benefit the company financially, but it could also reshuffle attitudes toward and markets for public cloud solutions. The real test will be how well, how soon, and how directly Verizon is able to translate the qualities of the SeaMicro platform into benefits for its own corporate customers.
AMD's Strategy
AMD also stands to benefit from the deal. How the financial side will play out is currently a bit murky, because neither party is saying just how many SM15000 systems are being deployed at various Verizon data centers. If the new services catch on, additional and possibly substantial sales are likely to follow. That will certainly be good, practical news for AMD, which has had its share of struggles over the past few years.
It will also qualify as a tangible validation of the company's seemingly counterintuitive strategic moves under CEO Rory Read and his management team. The SeaMicro deal was AMD's first major acquisition after Read joined the company, and it frankly confused the heck out of many in the industry who couldn't figure out what a faltering silicon vendor wanted with a micro-server player.
As things have shaken out since then, and competitors, including Intel, have purchased or developed analogous technologies, the strategy around SeaMicro has become clearer. Plus, related AMD efforts — such as its plans to develop Opteron processors based on the ARM architecture — suggest that Read and company are comfortable playing a long game of their own rather than simply following the lead of competitors.