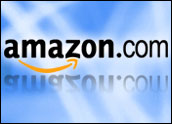 Amazon.com is now listed number 206 in the Global 500 listing of corporations, a singularly amazing feat for a company that was created in July of 1994 by Jeff Bezos. From a business that started as an online retailer of books, because it could offer more books than the brick-and-mortar bookstores, it has certainly transformed itself into a global electronic behemoth.
What's behind this amazing success, and what does the future look like for such a remarkable company? I would expect the future to be exceedingly bright, especially considering what I recently read on the company's investor relations website: "We seek to be Earth's most customer-centric company for four primary customer sets: consumers, sellers, enterprises and content creators."
Using the word "Earth" instead of world gives the company a more tangible, yet grandiose and all-encompassing vision.
Current Amazon Product Offerings
Amazon's products and services are so manifold that it's hard to list them. The company has so successfully insinuated itself into the fabric of commerce to such an extent that it's difficult to imagine a world — or in Amazon's words, "Earth" — without Amazon. Here's a brief list of some of what it's involved in:
Consumer electronics: Try to think of a world without the e-reader called "Kindle." And, what about the Kindle Fire, its tablet computer that was launched in 2011? This is Amazon's response to Apple's iPad and other tablets. It is offering such low prices for the Kindle Fire because it created a feedback loop whereby Amazon will garner revenues from its content sales to be stimulated by sales of Fire. Not bad at all!
Retail goods: The list is so numerous here that it makes it difficult to summarize Amazon's many retail offerings. Suffice it to say that we have a plethora of offerings including kitchen supplies, garden supplies, toys, games, videos, consumer electronics, groceries, etc. I think you get the point.
Computer services: Here Amazon is offering companies the use of it's elaborate infrastructure for a massively broad range of applications, all based upon cloud computing technology. Think of the massive amounts of money a company can save by not having to invest in computer infrastructure — software and hardware — by merely renting infrastructure from Amazon.
Digital content: Amazon's e-book sales for its Kindle reader have now outnumbered sales of hardcover books. Additionally, Amazon has entered the self-publishing business by creating a business model whereby books are printed for writers on a demand basis. In other words, publishers don't have to keep an inventory of books. The purchaser/reader merely has to order a book through the Amazon affiliate called Create Space and a single copy, or copies, will be produced and mailed to the reader. I spoke about this is my January article entitled "Traditional Publishers: Refresh Your Business or Fade to Irrelevance." I personally have experienced how easy publishing a book is when my recent book, "Mother's Guide to Daily Living," was published through Create Space.
There are other Amazon product offerings that are too numerous to list. There is something on the horizon, however, that I am quite excited about.
Amazon Same-Day Delivery
Imagine how it would feel if you had a whim for a product like a video, a book or just about anything you can imagine and just couldn't wait to get it. Can you envision same-day delivery? Well, it's coming down the road, and I'm starting to feel sorry for traditional retailers. Amazon will be setting up warehouses — distribution centers — in major metropolitan areas, likely all over the globe.
Just imagine the freedom and ease of accepting the delivery of goods a few short hours after you order them. No long waits. No anxiety about getting something in time for a holiday gift, a birthday gift, or for any other reason. Just a short click away is the product of your desire. Not bad at all.
While many of us all over the world will be rejoicing about this amazing service, it's easy to imagine the fear that this will strike in the traditional brick-and-mortar retailer. These retailers must simply develop a new business model to match the ever-growing dominance of Amazon.
I mentioned at the start of this article that Amazon is listed as 206 out of the Global 500 of companies throughout the world. My prediction is that its ranking will advance even further during the next few years.
What's a Traditional Retailer to Do?
It's difficult to devise a business model for the traditional retail product because, no pun intended, they come in so many sizes and shapes. My guess is that for the retailer that is selling a product that really has to be seen first-hand and/or tried on, that retailer might possibly be insulated from the likes of Amazon. But if the product is rather fungible/interchangeable, the current-day retailer should have considerable concern.
I haven't seen anything about Amazon selling cars yet. But one can easily imagine. If you wanted to purchase a car and knew exactly what you wanted, why wouldn't you buy from Amazon instead of a traditional car dealer? Presumably, all of the warranties would go with the car. The only thing that Amazon couldn't do for you would be to service the car.
It seems to me that if you could purchase a new car from Amazon containing every imaginable detail that you wanted at a considerably reduced price than what you'd have to pay the dealer, this sounds like an awfully good deal to me. Keep in mind that Amazon wouldn't have the massive overhead that a dealer has — no building, no salespeople, no dealer office help, etc.
Will this happen? Will Amazon be selling cars? I'll leave this to the futurists. But my best bet is: Why not?
Good luck!