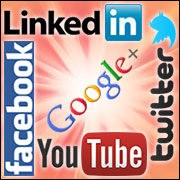 It's not enough to have just a website, or just social media profiles. Businesses need to have both, and the traffic needs to flow seamlessly between them.
Numerica Credit Union was looking for a way to offer customers a useful tool on its Facebook page while driving traffic from Facebook to its site. When Shastic offered it a chance to test drive Calcubot, its Facebook-facing loan calculator, the credit union jumped on the opportunity.
"We were excited to have something we could put on Facebook that actually provided a service to our members," Kelli Hawkins, Numerica's communications manager, told the E-Commerce Times. "Facebook had pretty much been just a communications tool for us. We were happy have something that actually gives people a service and is targeted to people to use a loan product."
Once they calculate sample mortgage payments, potential customers can click on a link that takes them to the credit union's home loan center, where they can actually apply for a mortgage.
"We're pretty pleased with it right now," said Hawkins. "We might develop a promotion around it in the future."
Two-Way Traffic
Creating that kind of traffic between social media and websites was one of the reasons why Shastic created the Calcubot, and it has other such tools in the works.
"It's meant to be a social tool, and so most of the interaction and engagement happens there," Joseariel Gomez, founder and CEO of Shastic, told the E-Commerce Times. "But if you're using this tool and want to move forward, there are direct links that connect you to the exact place to apply for a loan or become a member."
The Calcubot is useful, and it's this usefulness that Gomez says is key to why it works.
"We did a lot of research and talked to a lot of clients and partners, and we found out that calculators are one of the most popular tools that are on their sites," he noted. "That's why we decided to use this tool. It lives and operates within Facebook, and they can take it over to their own account. It's very interactive and very intuitive. It's a very easy to use tool when looking for a loan."
Integrating Channels
A business can think of its website as one of many channels, and integrating these channels means continually directing traffic between and among them.
"It's very important that businesses make it ridiculously easy for visitors to their website, blog or social channels to connect with [their] business across all online outlets, and also to share content with their networks," Melissa Ruggles, social media manager with Splash Media, told the E-Commerce Times.
Social media and website integration can take various forms. One common type is the connect icon that links visitors to a social media profile.
"The best placement for social media icons is 'above the fold' — meaning you don't have to scroll down to see them — on every page," said Ruggles. "Ideally, social icons should be placed in the upper right corner of each page on your blog and website. The point is that you don't want people to have to hunt for them."
Another primary kind of social integration tool is the share button, which can be integrated in various ways, depending on the platform.
"These buttons make it simple and easy for visitors to your website and blog to share your content with their networks, thus evangelizing your products and services out to more people," noted Ruggles. "They can be located at the top or bottom of individual blog posts and website pages, or they can be housed on the left or right side of the screen. Just make sure they are visible and easy to locate so it's really easy for people to share your business with their networks."
Whatever tools a business uses, it's vital for it to connect all of its online channels so that customers can interact with them easily and seamlessly.
"Traditional websites and blogs go hand-in-hand with social media, and both are necessary for long-term success online," said Ruggles. "It's important to house all of your original content — video, blogs, etc. — on your own website and/or blog, and use social networks as distribution channels for your content."