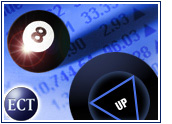 Amazon.com may have finished the first quarter of 2002 with a net loss of US$23 million, but both the company and Wall Street seem to view that outcome as a good one.
The first-quarter loss is an improvement over the year-ago quarter, when the e-tailer reported a net loss of $234 million, spawning dire predictions about its fate and questions about the feasibility of its business model.
Amazon chief financial officer Warren Jenson said the company has improved its earnings while still achieving its main business objectives.
"Our continued operational progress and momentum allow us to further lower prices for customers and at the same time increase our 2002 guidance," Jenson noted. "It's the best of all worlds — lower prices for customers, better customer service and lower costs — all driving us toward our objective of free cash flow for the year."
Beating Estimates
Starting last summer, Amazon was able to increase its discount on books, offering 30 percent price reductions on books costing more than $20. Six months later, the company began offering free shipping on orders of more than $99.
The company's first-quarter results also beat analysts' estimates, which had forecast Amazon would lose between 7 and 12 cents per share. The actualnumbers reflect a loss of 6 cents per share.
Amazon's own predictions called for a result ranging from breakeven to a $16 million operating loss, but the company far exceeded those expectations, posting a $2 million operating profit.
Net sales in the second quarter totaled $847 million, up 21 percent from the year-ago period. The company also recorded $46 million in operating cash flow over the past twelve months, an improvement of more than $260 million from a year ago.
'Ahead of Schedule'
Amazon's upturn, like eBay's last week, provides further proof that consumers are buying more items online, Yankee Group analyst Rob Lancastertold the E-Commerce Times in an earlier interview. And the figures were good enough to buoy the spirits of Amazon executives.
"We are ahead of schedule financially," Jensen said.
The company's pro forma operating profit goal for the quarter was $25 million, a significant increase over its operating loss of $49 million in the same quarter a year ago.
Amazon's upswing can be attributed to a number of factors, including the aftereffects of an operational restructuring last year that, among other things, shut down the company's fulfillment center in Seattle, Washington. The company also changed its inventory costing method to a first-in, first-out method.
Small Gains Add Up
The company continues to make gains in a number of key areas. New, used and refurbished items sold on Amazon by small businesses and individuals accounted for about 23 percent of orders placed in the United States. International sales grew 71 percent to $226 million, and more than one-third of all sales were made to international customers.
Growth in the books, music and DVD and video segments grew 8 percent domestically,as did U.S. sales in the electronics, tools and kitchen divisions.
Amazon said it expects to post a healthy second quarter, with net sales growing between 15 and 22 percent to between $765 million and $815 million. The company also predicted pro forma income of between $5 million and $15 million.
For all of 2002, Amazon projected net sales will grow by 15 percent, with pro forma income coming in at more than $100 million.