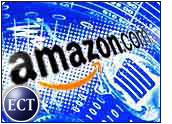 Amazon.com is reportedly exploring relationships with clothing retailers, a move that could result in yet another new market for the e-tailing giant.
Amazon could launch an online clothing store that features items from Nordstrom and Gap — which includes Banana Republic and Old Navy — as early as this summer or fall, according to a report in the New York Times citing unidentified sources.
The timing would let Amazon work out the kinks before the holiday shopping season.
Rumor Mill
While neither Amazon nor its potential new partners will confirm or deny the report, analysts are not surprised that the Internet retailer is looking into this market segment.
Research indicates that apparel is a US$200 billion a year market that accounts for about 10 percent of online sales. Combine that figure with Amazon's 33.8 million active customers worldwide and the results indicate an opportunity to generate a significant revenue stream.
"Gap has had troubles over the past year and Amazon has looked to offline stores to extend their offline offerings," Forrester analyst Christopher Kelley told the E-Commerce Times. "With that, you can definitely see some interesting possibilities."
New Markets
If it is true, analysts said the timing is good for a new product line. Aside from the upcoming holiday shopping season — which generates the largest cash surge every year for e-commerce players — it has been nine months since Amazon entered a new market.
Moreover, it is another step toward what some view as a broader strategy for Amazon to brings more value to the company and its allies. Amazon has successfully partnered with several offline retailers in the past year, including Toys "R" Us, Circuit City, Borders and Target.
"Partnering with Nordstrom and Gap would extend Amazon's reach," said Kelley. "Amazon is no longer just an online retailer but is becoming more of a back-end technology for multichannel retailers."
Devilish Details
Analysts do not question the potential benefits of an alliance between Amazon and clothiers. Customers flock to Amazon because the company makes it easy to shop online. But there is an issue of fine print.
"If you look at a lot of Amazon's deals, they already have fine print the size of a dictionary," said Kelley.
"They have so many different partners that want different exclusions or inclusions with things like shipping promotions, and this is just going to add another paragraph to the fine print," Kelley continued. "The devil is in the details."
No Limit
Perhaps the biggest challenge for an Amazon looking to stake its claim in the clothing arena is getting buy-in from customers.
Analysts said that it could take time to get online shoppers to associate the Amazon brand with Old Navy, for example, instead of making purchases through the OldNavy.com site.
But as visionary as Jeff Bezos is, analysts doubt that even he saw the eventuality of selling clothes from a site developed to peddle books.
Is there anything Amazon will not sell?
"Anything they think will be profitable they will probably sell at some point," said Kelley.