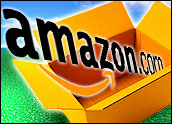 Amazon.com on Thursday launched a site that invites visitors to ask questions and receive answers from fellow users, who will be lured with Amazon currency to share their expertise and opinions.
Amazon is aiming to use Askville.com to leverage its own expertise insharing consumer opinions — user reviews are one of the most popular and highly regarded features of its e-tail site — and to drive both traffic and sales at the same time.
The e-commerce giant is offering Askville users who answer questions the ability to acquire Quest Gold, virtual currency that for a time can be redeemed for US$100 and $50 Amazon gift cards.
Getting Advice
The initiative follows a long line of sites offered by search engines such as Google and others to offer a more human touch to Web-based information gathering. Askville is also based on the idea that simply searching online is not always the best way to find the answers to some questions.
"Finding information or getting good advice is hard enough when you are searching the Internet by yourself," said Joseph Park, director of Askville.com.
Using real people, who can either point users to the answers or share personal experiences, "makes the discoverability of information much more efficient" as well as "a lot more fun," Park added.
Well-Traveled Road
Askville has been open to invited customers since last December, when the beta version launched; it is now open to all Amazon customers. Non-customers can gain access to the site by using their mobile phones to authenticate themselves.
To help drive users to the site, Amazon is offering both those who ask and those who answer questions the ability to earn Quest Gold. Gold points are awarded based on the expertise a user displays in a topic and other factors.
The site will be matched with a second, to be called "Questville," where Quest Gold can be cashed in for rewards, Amazon said. In a note on the Askville blog, Amazon says the launch of Questville was delayed because the company was not able to devote enough resources to developing it ahead of the launch of Askville.
In the meantime, Amazon is offering users the chance to cash in the currency for Amazon gift certificates.
Extending a Strong Feature
From the site, it's easy to see how it will help drive buying traffic at Amazon. One question about buying digital cameras, for instance, includes answers that contain specific product recommendations that in one click take users back to the Amazon page for those products.
The launch of Askville comes just days after Amazon's most recent new venture, the launch of an e-book reader called "Kindle," was met with mixed reviews and skepticism abut the company's ability to foster electronic book adoption.
Nevertheless, Askville is an attempt to extend one of Amazon's strongest features — its ability to leverage customers into trusted reviewers. Millions of Amazon users have entered reviews on the e-tailer's main site and Amazon already has a system that lets readers of those reviews rank them based on usefulness, said Forrester Research analyst Carrie Johnson.
"A lot of online retailers have tried to follow the model that Amazon has made work so well," Johnson told the E-Commerce Times.
Following the Leader
By trying to extend it beyond direct product reviews, Amazon is moving onto turf already guarded by search engines and a growing number of social networking sites, however — ground where Amazon's own search ventures, the product search engine A9 and the open search engine that spun off it have not made much headway against the top search players, Johnson noted.
Others have found it difficult to find the right formula and economic model for the human search approach. Google Answers, which offered answers from live researchers for a fee, was shut down last year after about four years. Meanwhile, Yahoo maintains Yahoo Answers, and has added social networking elements to the site.
Similarly, business-focused social networking site LinkedIn recently added its own Answers page, where registered users can submit questions and have them answered by people in their extended networks.
Because there's clearly a market for information beyond what searching alone can yield, Google may yet try to get back into the answers game, Sterling Market Intelligence analyst Greg Sterling told the E-Commerce Times.
Developing Future Products
Earlier this year, Google added a polling feature to its social networking offering, Orkut, sparking speculation that if Google Answers did return, it would be as part of that site.
"I have to think they are going to be looking to bring it back in some form at some point," Sterling said.
When it shut down the site, Google said its experiment had given it insight into what people want to learn about on the Web and "a lot of material for developing future products to serve our users."