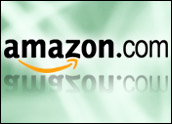 In a bid to boost confidence in the reliability of its cloud computing initiative, Amazon Web Services on Thursday launched functionality that allows users to have static IP, or Internet protocol, addresses.
Previously, the service did not offer static IP addresses, which made it more difficult for Web developers to create computing instances and applications that require a fixed address.
The service now offers what Amazon dubbed "Elastic IP" addresses — that is, static IP addresses designed specifically for cloud computing environments.
The elastic addresses, offered through the Elastic Compute Cloud, or E2C, permit more reliable connections, Amazon said, letting developers engineer around problems by quickly remapping their addresses.
The upgrade will make it easier for companies to use the cloud to host Web sites, Web services and online applications, said Peter DeSantis, general manager of Amazon EC2.
Utilizing the elastic addresses will enable developers to build "fault resilient" applications, DeSantis said. "This capability has been difficult for customers to accomplish on their own without investing significant time, effort and capital expense. Now, all that is required is a simple [application programming interface] call."
On Cloud One
In addition to the elastic IP addresses, Amazon unveiled the ability to programmatically place instances in multiple availability zones, which Amazon said only large companies could accomplish in the past.
By distributing applications across those zones, developers can assure they remain available in the event of an outage, with each zone running on its own physically distinct infrastructure — such as power, cooling and connectivity. Amazon uses the same capabilities to keep its e-commerce sites up and running around-the-clock.
Amazon cited the work of Comic Relief as an example. Its new media division used elastic addresses and multiple availability zones to handle the traffic to its Web site, which often saw sharp peaks in demand as television shows drove viewers to the site.
Uses of E2C include basic and advanced Web hosting, graphics rendering, genomics analysis and financial modeling, Amazon said. To date, more than 330,000 developers have registered to use Amazon's Web Services.
That represents the leading edge of a fast-growing trend, Forrester Research Principal Analyst James Staten told the E-Commerce Times.
Cloud computing is still falling short of the needs of enterprises, he said, but is "wildly popular with startups and exactly fits the way small businesses like to buy things" — on a pay-as-you-go basis.
"More and more, cloud computing is looking like a classic disruptive technology," Staten continued, and Amazon has managed to stake an early claim on the space. Many small companies also use Amazon's payment processing and related services.
Crowded Cloud
Last year, Amazon CEO Jeff Bezos called Web Services a "very important business" for the e-tailer's long-term growth. "We're very optimistic about the long-term potential," he said.
The business has had its share of growing pains, however. For instance, Amazon's Web services storage service went down for about two hours in mid-February, leaving some customers data inaccessible for that time.
Other companies targeting cloud computing opportunities include IBM, Google, Microsoft and EMC. While Amazon was among the first to recognize the ability to leverage its unused server space as a host for others' applications and data, the market is poised to change dramatically, said Gartner Research Vice President Michael Silver.
"We are just starting to see the likes of Microsoft turn to the opportunity," Silver told the E-Commerce Times. "That's a pretty good sign they feel there is not a huge rush to be out in front of this market — at least not yet."