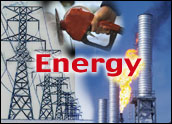 Although the U.S. alternative energy and clean tech industry is still playing catch-up with Europe, investments have been picking up in recent years — and quickly — as detailed inPart 1 of this two-part series on alternative energy.
Despite a lack of strong leadership at the federal level, governments in prominent states, notably California, are increasingly taking the initiative and putting in place market mechanisms, government support structure, and financial incentives to support a sustainable renewable energy infrastructure.
Investment in alternative, renewable energy companies and markets is growing at a record-setting pace this year, and indications are that the trend will continue. Total investment in the U.S. clean technology sector surpassed US$6.5 billion as of early November, according to figures compiled by Jefferies & Co.'s Clean Tech group.
"International investors continue to have a strong appetite for CleanTech transactions, with a number of large investments being made into sector leaders, including SolarWorld and Vestas Wind Systems. Additionally, the IPO for Renewable Energy Corp. was a strong indication that the silicon sector, on the back of the solar industry, is poised for resurgence after a number of difficult years following the burst of the technology bubble," Jeff Lipton, managing director of investment banking, wrote in Jefferies' first-half 2006 report.
"There has been a flood of new money coming into the clean energy sector," Michael Liebreich, CEO and founder of London-based New Energy Finance, the lead analysts of a recent survey of investment in the European alternative energy market, told the E-Commerce Times. "The risk is that these new investors don't understand that the energy industry is about heavy engineering and commodities, as well as about technology. Fortunes will be made in the coming years, but fortunes will also be lost."
The Saudi Arabia of Wind
Wind power and technology companies are building momentum and attracting investment.
"M&A activity continues to expand rapidly in the Clean Tech space, as some sectors, particularly the more mature areas of wind and hydroelectric, begin consolidating," Lipton noted in the investment bank's first-half Clean Tech review. "The transaction that received the most press during the first half of 2006 was the acquisition of Shell Solar's crystalline solar business by SolarWorld."
Dubbed "The Saudi Arabia of Wind," the Midwest region continues to be a magnet for alternative energy ventures and investments.
"America 's wind farms currently save over half-a-billion cubic feet of natural gas per day (Bcf/day) and help reduce the supply pressure that is driving up natural gas imports," according to the American Wind Energy Association.
"We are seeing a lot of interest from investors. For many years here in the U.S., the cost of capital for wind power projects was much higher than for conventional power projects. But that has changed dramatically, and today's investor interest in wind has helped dramatically reduce that cost of capital," Christine Real de Azua, AWEA's assistant director of communications, told the E-Commerce Times.
"Investment is flowing to an area where there is strong demand: In 2005 and again in 2006, wind energy will provide the second-largest source of new power generation in the country, after new natural gas plants. Wind is now a mainstream option for new power generation," she added. According to the U.S. Energy Information Administration, wind power in 2006 is expected to provide 18 percent to 20 percent of the new capacity installed in the country.
So far this year, a total of 1,345 MW (megawatts) of wind-powered electricity generating capacity has been installed, according to AWEA's third-quarter wind power market report, bringing U.S. total installed wind energy capacity to 10,492 MW — generating enough electricity to serve over 2.5 million homes.
Opening Corridors for Transmission
Greater use of wind power will increase the resiliency of our electricity supply, help stabilize electricity costs, and strengthen America's energy security, according to the AWEA, which has "filed comments with the U.S. Department of Energy on the need for national interest transmission corridors to unlock the vast wind resources of the American heartland."
Panelists at a recent AWEA workshop examined the future of wind energy financing, including the debt and equity markets, real estate and tax issues. Debt panel participants described the market as very liquid, but noted that capital markets remain largely untapped despite the current surge in interest and demand.
Keith Martin, a partner with Chadbourne & Parke, who chaired the workshop's energy financing program, said that financing activity has exceeded all expectations, with some 14 tax equity deals having already been completed this year, up from seven for all of 2005.
Panelists also emphasized the need for more historical and current U.S. wind farm data to track actual performance against estimates and modeling.
"Europe has accumulated much more data, and the U.S. needs to catch up now that many more wind farms have been installed. The additional information will help further reduce the margins of uncertainty for which financing 'bridges' must be found," the panel noted.
AWEA's Real de Azua added that in the short-term, the most important issue for the U.S. wind power industry is a "timely renewal of the federal production tax credit, before its expiration in December 2007."
New Power Generation
Alternative, renewable technologies hold particular promise for developing countries and regions without their own fossil fuel resources or the financial means to comfortably acquire them. New Energy Finance in late September announced the launch of two-year, $130,000 program to support clean energy technology incubators in the developing world.
The "Accelerating Clean Energy Technologies Worldwide" commitment was made at the Clinton Global Initiative's Annual Meeting in New York, and covers the provision of information and research, technical support, program management and access to New Energy Finance's team of analysts.
According to the alternative energy investment advisory and information services company, "there are over 120 business incubators worldwide working to commercialize clean energy technologies, many associated with universities and national labs. Under the new initiative, New Energy Finance will identify 10 leading clean energy incubators in the developing world, and provide a suite of services to help them link with corporate investors and the global venture capital community."
Speaking from the conference in New York, CEO Liebreich said, "I was inspired to make this commitment by the extraordinary energy of the Clinton Global Initiative. I decided New Energy Finance could do more to ensure that no part of the world is left behind in the transformation of our energy infrastructure to new, low-carbon technologies. If it helps accelerate the rollout of one new clean energy technology by just one year, this commitment will have played its part in the great story of how mankind can and will beat climate change."
Genesis: A Paradigm Shift
"It may surprise you to learn that the most promising solution to our nation's energy crisis begins in the bowels of a waste trough, under the slotted concrete floor of a giant pen that holds 28,000 … beef cattle," Vinod Khosla, a cofounder ofSun Microsystems who has become something of a Silicon Valley evangelist for renewable energy, notes in the October 2006 issue of Wired.
E3 Biofuels of Mead, Neb., is gearing up for the December launch of its Genesis bioethanol plant, which it claims is "the first closed-loop system for distilling commercial quantities of ethanol using methane gas recaptured from cow manure, thereby eliminating the need for fossil fuels in the production of ethanol."
Genesis combines a 25-million-gallon ethanol refinery, a beef cattle feedlot and anaerobic digesters to maximize energy efficiencies that are unavailable to each component.
The system eliminates the potential of manure to pollute watersheds, and the wet distiller's grain from ethanol production can be fed to local cattle without energy-intensive drying and transportation costs, according to the company.
"The E3 system disposes of manure on site in a way that not only greatly reduces the expense associated with CAFO (concentrated animal feeding operations) compliance, but also converts manure from an expensive liability to an economic and environmental benefit," says E3 Biofuels.
"The solid waste management facility uses manure to produce biogas to operate the on-site ethanol plant, then converts the by-products of biogas production to fertilizer, thus returning nutrients to the soil," the company explains.
"With increasing recognition of the degradation that fossil fuels cause to the environment, the financial markets are beginning to recognize both the social and financial advantages of investing in clean and green technologies. This is becoming a paradigm shift in the financial energy sectors," Dennis Langley, E3 Biofuels chairman and CEO, told the E-Commerce Times.
Leveling the Playing Field
"Despite all the talk of financial incentives for new technologies, the simple fact remains that traditional oil and gas [companies] get about three dollars of subsidization by governmental sources for every dollar that we get," said Langley, responding to skepticism and criticism of federal and state subsidies for renewable energy ventures.
"This simply is the result of a long-term entrenchment of corporate lobbying. I believe, most importantly, that over the long term, the playing field needs to be leveled," he argued.
"Over the short term, greater governmental incentives need to be provided to emerging technologies … in order to offset the financial risk imposed by their entering the marketplace," added Langley.
"From a financial perspective, an ethanol plant — or a closed-loop system — should [receive financing] on the same terms as an oil refinery. Yet, an oil refinery can be financed over 30 years, and we're looking at terms over 10 years or less at higher interest rates. This is inherently a competitive disadvantage and is not justified on the basis of any objective criteria, except for a technocratic bias to the status quo," he explained.
The Genesis farm and plant will demonstrate the viability of a "new low-cost alternative for meeting America's energy needs with domestically produced ethanol," asserted Langley.
For its part, the company plans to build 15 more such plants of increasing size near feedlots and dairy farms within the next five years.
"Clean energy technologies [are] still more costly [to produce] than fossil fuels and will likely remain so for the foreseeable future, with the exception of some niche applications or exceptionally good locations," said Liebreich.
As a lion's share of companies' cost is labor-related, visible jobs are created in the clean energy sector, but, "of course, at the cost of jobs elsewhere in the economy," he said.
"Moving to clean energy will be a net drag on the economy, but as the Stern Review points out, not very much of one, and not as much of one as being 50 feet underwater, suffering from malaria, crop failure and massive population movements," added Liebreich.
Investment Climate and Valuations
The overall energy supply and demand balance has fundamentally changed, according to Lipton.
"The demand picture is dramatically different, with countries like China and India now becoming significant consumers of energy and commodities — and their growth is only going to continue," he told the E-Commerce Times.
"Prior booms were a function of a temporary supply shock that quickly abated, so high pricing could not be sustained. Today, there is much less spare capacity in global energy supply, making energy pricing far more volatile than before," explained Lipton.
"This situation is not going to change and, therefore, there is now a premium to alleviate energy volatility. Consumers will be prepared to pay more upfront and over time to eliminate or alleviate volatility," he predicted.
"There have been some very strong exits in the past 18 months. Valuations have come off their peaks since earlier this year, and I think the fundamentals of the industry are now strong," said Liebreich.
"They were looking overly ambitious in the solar biofuels and pre-revenue fuel cell areas. The most important industries in the near term are on-shore wind, biomass, energy efficiency and traditional biofuels," he added.
When asked to rate the various options and outlook for alternative renewable energy, Liebreich outlined the following:
Medium-term, three to 10 years: cellulosic ethanol, offshore wind, thermal solar and hybrid vehicles.
Long-term, over 10 years: plug-in hybrids, more wind power, building-integrated solar PV (photovoltaic), fuel cell-based distributed CHP (combined heat and power), and carbon capture and sequestration.
Very long term: fourth-generation solar PV, artificial photosynthesis, algal and bacterial biosynthesis, and micro-distributed power devices."
As with others who are active in these industries and markets, Liebreich believes that a host of factors and forces are coalescing and building that will herald a fundamental change in energy sources, production and infrastructure worldwide.
"A confluence of seven factors [tell] me that we are the brink of a secular change — climate change, energy security, oil depletion, aging infrastructure in developed countries, energy bottlenecks in developing countries, new energy technologies and new information technologies," he said.
"There has never been such a perfect storm for clean energy before — in fact, there has probably never been such a perfect storm in any peacetime industry ever," he noted.