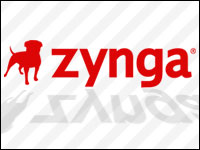 After placing its bets on real-money online gambling late last year, Zynga on Thursday announced that it is abandoning that initiative.
The beleaguered company now believes that its best plan is to focus on free-to-play social games, it announced in its second quarter 2013 financial report. It will continue to evaluate the real-money gaming products it's testing in the UK, but it's officially shutting down the effort in the U.S.
"We need to get back to basics and take a longer term view on our products and business, develop more efficient processes and tighten up execution all across the company," said Don Mattrick, Zynga's CEO. "We have a lot of hard work in front of us and as we reset, we expect to see more volatility in our business than we would like over the next two to four quarters."
A $15 Million Loss
In the past few months, Zynga has handed out pink slips and brought in Mattrick to help put the company back on the right track after its early popularity for social games such as FarmVille faded.
While it did outperform many analysts' expectations, Zynga reported Q2 revenue of US$231 million — down 31 percent year-over-year — while bookings of $188 million were down 38 percent year-over-year. The company posted a net loss of $15 million and adjusted EBITDA of $8 million.
The company has implemented what it called significant cost reductions, resulting in a $25 million Q2 2013 restructuring charge with expected annualized pretax cash savings ranging from $70 million to $80 million.
Unhappy Investors
Numerous investors were apparently unimpressed, particularly in light of Zynga's decision to pull the plug on real-money gambling.
After increasing some 48 percent this year on word that Zynga might revive growth by pursuing a gambling license in Nevada, the company's stock price was down 14 percent to $3.01 by late Friday afternoon in its biggest one-day decline since July 2012.
Zynga did not respond to our request for further details.
'No Way to Get Around This'
"Mattrick has come in and likely came to the realization that real-money gambling is not about to be legalized in the United States," Lewis Ward, research manager for gaming at IDC, told the E-Commerce Times.
"Gambling online is only legal in a couple of states, and while it has had support from a few companies in Las Vegas, there is no indication that those statutes to ban gambling online will be overturned," Ward added.
In fact, "I don't see how anyone thought it was possible ever," Ward continued. "Beyond a handful of states, there is no way to get around this."
'A False Hope'
Indeed, while Zynga's efforts to get into gambling generated headlines, it likely generated headaches as well.
"Real-money gaming in the U.S. has been a false hope for online entertainment companies for a few generations of companies," said Josh Crandall, principal analyst at NetPop Research. "Investors get giddy thinking about the opportunity, but U.S. law restricts interstate gambling, limiting online entertainment companies' ability to get into the game."
There is still the possibility for the company to pursue money-based tournaments with games of skill, but not games of chance. Trying to use those to turn the company around, however, could itself be a big gamble.
Getting Creative
Still, real-money gambling was not Zynga's sole and final hope.
"It absolutely was not," said Ward. "If that was the last hope, then the company has no future."
Rather, "Zynga needs to compete on the creative level," Crandall told the E-Commerce Times. "Don Mattrick has years of experience developing excellent games. Hopefully he can imbue Zynga culture with the experience he's gained at Microsoft and Electronic Arts."