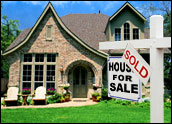 Looking to fill what it says is a gap in the consumer's toolbox, real estate site Zillow.com has launched a marketplace to connect home buyers with mortgages.
Seattle-based Zillow — best known for its home-price comparison offerings — is hoping to do for mortgages what the Web has already done for other financial services products, including life and auto insurance.
Through Zillow's Mortgage Marketplace, consumers can anonymously request customized loan quotes from borrowers. Consumers will also have the opportunity to provide feedback on the lenders they interact with.
No Personal Data
Zillow's aim is to give consumers more control of their mortgage-shopping process. The company has been considering ways to enter the mortgage fray for some time, Jorrit Van der Meulen, the company's vice president of partner relations, told the E-Commerce Times.
"We've always thought about Zillow along a broad spectrum in the housing area," he said. "We spent a lot of time thinking about a way to launch a mortgage service that was unique and compelling."
From the consumer's standpoint, the most important aspect of the site may be the ability to receive quotes from lenders without giving out their contact information or other personally identifying data, Van der Meulen added. Other sites offering the chance to have lenders compete often require a consumer to divulge that information and then share it among a smaller number of lenders.
"People don't want to put name their address and phone number into a site and be peppered with calls from people who are competing for their business," he noted. The Zillow service turns that process around, letting consumers choose which lenders to contact.
No Fee, No Problem
Zillow is offering the service for free to both consumers and lenders, an extension of its overall ad-supported model.
The early reception to the marketplace exceeded the company's own expectations, said Van der Meulen. Within hours of launch, nearly 2,000 loan requests were submitted with more than 11,000 quotes in response.
"We thought if we had a few hundred loan requests by the end of month, we'd be doing pretty good," he commented.
The launch comes at a time when the mortgage industry is in turmoil following the collapse of the subprime marketplace, which in turn has led to a dramatic tightening of lending standards for many borrowers.
The turmoil in the mortgage industry may help the marketplace, Van der Meulen argued. "From the borrower's perspective, one of the biggest problems is that loan programs are changing all the time these days. Things that were available yesterday aren't today, so the ability to put out a request and have it looked at by hundreds of lenders as opposed to four gives them a much bigger pond to fish in to get some kind of response back."
Sense of Place
Zillow is of one of the better-funded Web startups of the past few years. Founded in 2005 by former Microsoft and Expedia executives, the site has pulled in more than US$85 million in venture backing to date.
Much of that backing is based on the belief that online advertising in the real estate space will continue to grow dramatically in coming years as more home purchases are driven by Web research. Most of Zillow's existing services are advertising-supported; users can conduct searches and comparisons for free, list properties for free and agents can also use the site at no charge.
Zillow said the marketplace makes a logical extension of its original service, which offers consumers the chance to get a "Zestimate" — a value based on similar sales and other factors — on millions of properties in the U.S.
The site gets about 5 million users per month who view an average of 90 million pages monthly, growth of 20 percent year-over-year.
Though Zillow has yet to achieve the size of competitors such as Realtor.com, it may offer something other sites don't in the form of interactivity, said Forrester Research analyst Charlene Li.
By letting users directly correct or submit information and creating forums where questions can be asked and answered by other consumers or professional agents, the site is incorporating social tools that may help set it apart from other real estate sites focused mainly on listings, she told the E-Commerce Times. "They have added interactivity and a stab at community that was lacking before it came along."