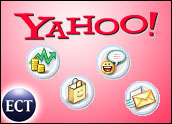 It's one of the most popular uses of the Internet and something users do every day: They drop digital photos into e-mail and send them to friends and family.
Such photos are often bandwidth hogs, a problem that Yahoo is attempting to address with its Photo Mail feature. The service uses the Yahoo Mail Web site to store full-size digital images, while scaled-down thumbnail versions are sent in the message itself. Only when users click on those scaled-down images are they shown the full-size picture.
But how safe and private are such approaches? Yahoo says the service is as safe and private as any other method of sending photos through the Web. However, as privacy advocates note, it's probably not as private and secure as users think.
Privacy Settings
As the Privacy Rights Clearinghouse says in its advice to consumers about the Internet: "Sometimes an activity that appears to be private may not be. There are virtually no online activities or services that guarantee absolute privacy."
Karen Mahon, the public relations manager for Yahoo PhotoMail, told the E-Commerce Times that because the full-size versions of the thumbnail pictures sent through PhotoMail are stored at Yahoo Photo, users have options they can choose and set for who can have access to the images.
"Users have a choice of privacy settings and can control access to the rights to view their photos," Mahon said.
Users can make pictures "private," so that only they can view them, open them up for full public viewing, or make them available only to select friends and family through a password feature.
"I don't think there's any more privacy concerns than with any other online photo service where the images are being stored for free," Mahon said. "People recognize that they are storing these pictures on our servers and they recognize that as a free service, it's a great value."
Bigger Picture
Yahoo Photo Mail is just one example of myriad new services from Google, Yahoo and other portal and search rivals in which Web companies use the dramatically lower cost of server space to provide low-cost or even free storage services to users.
As the cost of server space has plunged, portals have rushed to find ways to use that advantage to lock in loyal users. Such services run the gamut from Web mail services such as Gmail, Hotmail, AIM Mail from AOL and Yahoo Mail to Google innovations such as the Web accelerator to personalized search functions that store a user's past search history.
The new array of services are often met with some skepticism on the privacy and security front. Some analysts say there has been a slow creep and that users are now turning over a dramatic amount of their personal information — from private pictures of family and friends to potentially sensitive e-mail messages — to third parties.
From a security perspective, some argue that the information is actually more secure on the servers of Yahoo or Google or others than they are on a user's personal computer, since home users in particular are often lax about updating virus software or putting up firewalls or other protections.
Major Web companies, by contrast, often deploy the latest security technology, though recent breaches of databases that have revealed credit card numbers and other information have brought that issue back into the limelight.
However, the privacy question is more difficult to get a handle on, analysts say, because different companies treat such information in different ways.
Gee? No, Gmail
One of the most talked-about services from a privacy perspective is Google's Gmail, which offers massive free storage for messages, to the extent that the search giant boasts that most users will never have to delete a message.
Privacy advocates have been sharply critical of Gmail because Google has acknowledged plans to scan messages being sent and stored in order to deliver relevant text advertising alongside them.
Beth Givens, director of the Privacy Rights Clearinghouse, said Gmail presents "significant and troubling questions" that could relate to other such services if the portals insist on using personal information to present relevant ads.
"Google has countered criticism of Gmail by highlighting that a computer, not a human, will scan the content of the e-mail, thereby making the system less invasive," Givens said. "We think a computer system, with its greater storage, memory and associative ability than a human's, could be just as invasive as a human listening to the communications, if not more so."
Givens said Gmail could set a dangerous precedent by lowering "expectations of privacy in e-mail communications," which could then be followed up by others and result in less privacy overall. Givens and others have also expressed concern that information captured by third parties could be subpoenaed by law enforcement. That might be especially true with photos, which could provide at least circumstantial evidence of involvement in a crime.
Reading the Fine Print
Another of Google's defenses is that it follows industry standards by posting a clear privacy policy. However, analysts say even as they become more Web savvy over time, users are still remiss more often than not when it comes to reading and understanding such policies.
Forrester Research analyst Charlene Li told the E-Commerce Times consumers have learned to be somewhat skeptical of certain online services. The search history features from Google and Yahoo, for instance, are likely to perk up users' ears as potentially giving away control over information they'd rather keep to themselves.
"People are more savvy than they used to be, but there's still a large amount of trust placed in brands that people have come to be familiar and comfortable with," she said.