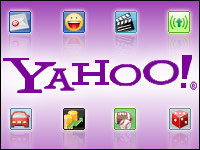 One of Yahoo's major investors, hedge fund Third Point, is calling upon shareholders to elect four of its nominees to the company's board. This is just the latest round in what could become a very nasty fight.
"There are a couple of things happening," Charles King, principal analyst at Pund-IT, told the E-Commerce Times. Third Point, which has a 5.8 percent stake in Yahoo, "clearly has concerns about maximizing the value of that investment."
Getting on Board
Third Point's letter to investors came to light in a regulatory filing released Wednesday, a week after the firm indicated it would launch a campaign to elect its nominees to the board if Yahoo's management did not accept them first.
The four proposed directors are Third Point manager Daniel Loeb, former NBC CEO Jeff Zucker, former MTV Networks executive Michael Wolf, and MAEVA chief executive Harry Wilson.
Yahoo appointed two new directors to its board last month, but Third Point said those appointments were not in the best interests of Yahoo.
As presently constituted, the board lacks necessary media and entertainment industries expertise, as well as experience in corporate restructuring, according to Third Point.
"From the Yahoo standpoint, it is what we've said before," Eric Berman, managing director of Kekst and Company, told the E-Commerce Times. He then provided Yahoo's official statement: "In order to achieve the best possible outcome for all Yahoo shareholders, the Board's nominating and corporate governance committee continues to review a wide range of highly qualified candidates. The committee has included Third Point's candidates in its thorough review process and will make its recommendations to the full Board in due course." [*Correction – March 21, 2012]
New Blood for New Ideas
Yahoo has been left in the search engine market dust by Google, and investors are worried over whether it can turn matters around.
A decade ago, when Google was still very much an up and comer, Yahoo was the Internet darling. It had endured the burst of the Internet bubble in 2000-2001 and was one of the major startups to come out of the 1990s looking strong. Back then, the question was often asked, "do you Yahoo?"
That was then. Now with Google flying high, the once-dominant Internet portal is in peril. It enjoyed an all-time high of US$118.75 a share prior to the dot-com bubble burst, but it's now trading around $15.50 and hasn't nosed above $20 in more than three years.
"The company has been on a mostly downward roller coaster ride with the price of its shares," said King.
So far it isn't clear that Yahoo's current management knows how to reverse that trend.
Yahoo could be seen as picking people out of the hat of its own choosing to fill the openings on the board, suggested King. "But it is unclear to me what the group that Third Point is suggesting could do to turn the company around either."
Take On Rather Than Take Over
With its 5.8 percent control of the company, Third Point doesn't have the option to take over Yahoo, so it appears that the hedge fund is looking to take on the board.
"I think that is mostly what we're seeing here," explained King. "Third Point doesn't have a large enough percentage to constitute even a threat of corporate takeover. So what we're seeing is different from the classical move where some players will forces themselves on the board to rule by fiat."
Even with a new board, King doesn't expect to see an immediate change.
"What we're seeing is a company that has more downs than ups," he remarked. "It will be a challenge to see a board that is more about the company's needs than just those of the board."
Third Point declined to comment for this story.
---
*ECT News Network editor's note – March 21, 2012:
The original version of this story erroneously attributed part of Yahoo's statement — "that for the Yahoo shareholder, the committee has made it recommendations and included Third Point's recommendations as well" — to Kekst and Company's Eric Berman.