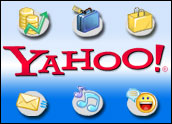 Hoping to help make it easier for consumers intimidated by technological jargon to become buyers, Yahoo has launched a site aimed at simplifying decisions about purchasing home computers, portable gadgets and a host of other electronics.
The portal said the Yahoo Tech site would cut through "geek-speak" to give "plain-English advice and information" about a range of technological gadgets, including digital cameras, MP3 players, cell phones and PCs.
The site will contain both original and licensed third-party content and community-based features such as product reviews. It will also fold in shopping and personalization features from Yahoo's shopping network.
"Personal technology has become essential to our daily lives, but the growing number of product choices often confuses and overwhelms most consumers," said Lloyd Braun, head of Yahoo's media group. The site will attempt to "make life a little less complicated for our users."
The portal is clearly opening up huge advertising opportunities with the site and Yahoo said the Tech landing page will serve as the anchor for all consumer-aimed technology advertising on its entire network.
Wooing Readers
The site will attempt to use features already in place elsewhere on Yahoo to help consumers get the information they want. For instance, a tech-focused version of Yahoo Answers, in which users can pose specific queries that will be researched on their behalf, will be available. Personalization will include a saved research function, with the site remembering products and categories that a user has researched in the past.
The Tech site will also borrow from Amazon.com by featuring extensive community ratings and reviews, many of them already in place on other parts of the Yahoo Shopping network.
Licensed content on the site will include information from Consumer Reports that was previously available only through that publication's paid Web site, and content from Wiley Publishing, which produces the "For Dummies" line of books, with excerpts made available on the Tech site. Yahoo's other content partners include PC World, CNET and PC Magazine.
Original content will be generated by Yahoo's own production team, including specific focus on customer categories, such as gadgets aimed at "moms," "tech divas," "working guys," and "baby boomers." Original video programming will also be available, with short three-to-four-minute clips showing a Yahoo user getting a technology makeover.
On Monday, its first full day of being live, the Tech site featured a large display ad from Hewlett-Packard pushing its digital cameras and features on "Finding your Perfect Cell Phone" and "Is Microsoft your Only Option?"
Less Fear
In some ways, the site is a direct challenge to existing technology sites such as CNET and others, but analysts said the twist is that most existing sites assume users already possess a foundation of tech knowledge and often don't take the time to explain every term.
Yahoo is aiming at specific audiences that may feel intimidated not only by technology itself but also by the thought of visiting existing sites meant to help shoppers buy tech gadgets, Forrester Research analyst Charlene Li noted.
"Yahoo is taking aim at women and other people who have felt left out of the discussion," Li said. Yahoo has found traction with its shopping site among those same demographic groups, she added.
"In short, it's a consumer tech magazine online," said search engine marketing expert John Battelle. "But with a bunch of Yahoo's social, search, and so on tech-integrated."
Battelle said the move is evidence that for search engines and portals, "content is the new black."
"We knew this was coming," he added, "but it is interesting to see Yahoo go after the folks at IDG, CNET, and others."