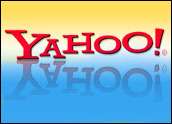 Bidding to take a lead in the mobile search and advertising space, Yahoo on Tuesday said it would invite more publishers to take advantage of its mobile platform.
The company said it was launching new services aimed at helping publishers get their content onto the phones of consumers and to leverage Yahoo's existing technology for delivering ads alongside that content.
Yahoo Mobile Publisher Services includes an advertising network that will deliver marketing messages alongside content and also consists of the Mobile Content Engine, which enables publishers to distribute their content already listed on the Web to mobile phones.
Willing to See Ads?
The services are meant to augment oneSearch, the mobile search service Yahoo formally rolled out an upgraded version of in January.
"We believe Yahoo oneSearch finally gives consumers what they want — instant answers and not just links to Web sites," said Marco Boerries, executive vice president of connected life at the Web portal. "Opening oneSearch to the universe of mobile Internet content and services provided by other publishers will give consumers even more instant answers and information right at their fingertips."
Yahoo said it would work with content owners to customize their information for the mobile environment and to ensure it can be found through oneSearch.
The portal is banking on consumers being willing to see advertising in exchange for access to a greater range of content, from business listings to interactive games and television programming schedules.
Timely Launch
Yahoo's launch comes as much of the mobile phone industry is gathered in Orlando, Fla., for the annual CTIA convention, where mobile applications from video to banking are being rolled out by carriers and handset makers.
"The phone itself is becoming the smallest part of the mobile device [rollouts at the conference]," telecom analyst Jeff Kagan told the E-Commerce Times . "Most of the attention is on music and video."
Yahoo has long been in a race with rivals such as Google and Microsoft to extend its Web services such as search, maps and local listings — and the advertising that accompanies them — to the mobile world.
Most efforts have had modest success to date, but the ingredients may be in place for the market to take off. More consumers have phones that can receive data, music and video and more high-speed wireless networks are in place.
Enrolled Publishers
The launch also comes as rumors persist that Google is working on its own mobile phone, presumably one that would be designed to give consumers easy access to a host of Internet content and services.
Meanwhile, Yahoo said it had enrolled its first three publishers to use oneSearch and the ad platform. Yahoo will place ads alongside content delivered by MobiTV, which provides TV and music services; go2, which offers local business listings; and on the browser pages of Opera Software, the maker of one of the most heavily used mobile browsers.
Through the mobile services platform, publishers can choose the type of advertising they want to run with their content — with choices including sponsored links, such as those that accompany Web search results, or video clips.
The services also include a mobile media directory and site submission service, akin to the process used to tag or identify content on the Web so that search engines pick it up and consumers can find it more readily. Yahoo did not release pricing for the services.
Too Early to Tell
It remains early in the mobile advertising market's evolution — too early to determine how consumers will want their advertising delivered, Sterling Market Intelligence analyst Greg Sterling told the E-Commerce Times.
"Ads will work on mobile devices but the right ad models have yet to be definitively established," he stated.
For now, despite the hype around video and other media delivered to phones, "text and voice remain where the volume of usage is. Services and advertising built around those will have near-term success," Sterling added.
One potential game changer would be the greater adoption of larger mobile devices, such as tablet PCs or other handheld devices with larger screens, which would open up more possibilities for multimedia ads, he suggested.