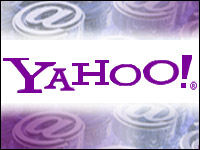 Further boosting its portfolio of social-networking properties while underscoring a push to refine search results by using Web site descriptions, Yahoo has acquired Del.icio.us, a site that enables users to store and share Web site bookmarks.
The terms of the deal were not disclosed. Privately held Del.icio.us is based in New York City and was founded in 2003 by Joshua Schachter as a way to help his friends share Web sites they were excited about with each other.
Schachter incorporated earlier this year as a prelude to seeking additional financing. Its Web site said that its seed-round investors include Union Square Ventures, Amazon.com, BV Capital, Netscape founder Marc Andreessen, Internet pioneer Esther and other tech heavyweights.
Schacther — who is credited with being a pioneer in the concept of "tagging" Web-related items by attaching descriptions to them — will remain with Yahoo and oversee the operations of the site, which will remain autonomous for the time being. The firm's eight other employees will continue to work on the site as well.
Del.icio.us has some 300,000 registered users, the company said, who sign up for the right to post and store links to their favorite Web pages. Other users can then log in to view others' Web picks, add their own and comment.
Analysts saw the move as another nod to the importance of social networking in Yahoo's vision of the future of the Internet. Yahoo made a sizeable investment when it purchased photo-sharing site Flickr and recently bought another small startup, Upcoming.org, which enables people to plan and announce parties and other events.
Presents With Tags
Yahoo announced the buy through its search blog, where search executive Jeremy Zawodny said he has long been a "big fan" of the site.
The newly acquired talent "will soon be working in close proximity to their fraternal twin, Flickr. And just like we've done with Flickr, we plan to give del.icio.us the resources, support, and room it needs to continue growing the service and community," he wrote. "Finally, don't be surprised if you see My Web and del.icio.us borrow a few ideas from each other in the future."
Tags, which are at the root of various sharing sites, are seen by Yahoo and others as a way of improving search by making it clearer what Web sites actually contain and what other users think of them.
The new buy will also fit in with Yahoo's My Web 2.0, which leans heavily on tagging, and the Yahoo 360 family of Web services, analysts noted.
Search Engine Watch editor Gary Price said Yahoo has a range of possibilities for integrating del.icio.us, including rolling all of its related services — My Web, Flickr and 360 — into a single set of community-based Web services. Such a move might make marketing easier but would likely also anger some existing users of del.icio.us, a handful of whom have already been expressing worries on the Web that the service will be watered down by its new owner.
Another option, Price said, would be to keep the new service separate. "It's another place to put ads," he noted.
Social Proportion
The search implications are key, but Yahoo is also seeking ways to hold together a larger community as a way of making its portal more robust, Forrester analyst Charlene Li said. Creating loyal users by building social-networking sites that people visit often — as is the case with the photo- and Web-sharing tools — is one way to increase the overall value of its portal traffic, she added.
Though the companies kept the terms secret, speculation was that the price tag ran between US$15 million and $30 million, which was how much Flickr reportedly cost the portal.
The Yahoo sale was seen as a win for Schachter, for whom Del.icio.us was the second Web site creation to find traction on the Web. Previously, the former Morgan Stanley investment banker founded Memepool, a kind of precursor to Web logs that began in 1998 as a diary where links to interesting Web sites are kept.