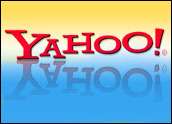 Looking to give users one more reason why they should become and stay loyal Yahoo users, the Web portal has unveiled a test version of a new e-mail service that it says makes it easier and faster to share digital photographs.
PhotoMail, which debuted in beta form for testing among users of Yahoo Mail, enables users to drag and drop digital pictures stored on their hard drive into an e-mail message, eliminating the need to add attachments, which often take longer to send, are sometimes a trigger for anti-spam filters, and take up more storage space.
PhotoMail can also be used to pull photos that users have stored in their Yahoo storage locker and from Yahoo's own image database of 1.5 billion stock pictures.
On Yahoo Server
The service will allow users to insert as many as 300 thumbnail images into a single message, far more than can feasibly be attached to traditional or Web e-mail. The mail messages can be received by almost any e-mail program, meaning the pictures don't necessarily have to be sent to other Yahoo Mail users, and they appear as full-size images when opened by the recipient.
PhotoMail works by using Yahoo servers to house a copy of the full-size image, which is retrieved when the recipient clicks to see the larger image.
Yahoo is also using the occasion to test out new spam-blocking technology in its Web mail service, adding DomainKeys e-mail authentication to cut down on unwanted or forged e-mail. The DomainKeys gives e-mail recipients the ability to learn more about the sender of a message. The portal also said Yahoo Mail is now available in more languages.
The latest move comes as Yahoo, Google, MSN and AOL all converge on the portal, media and communications markets, which analysts say show no signs of slowing recent growth as advertisers continue to devote more and more money to interactive advertising.
The most recent move by Google, announced last week, was to enable users to create a personalized version of the Google start page, the most outward sign to date that the company plans to compete with Yahoo and MSN — and soon, AOL — to win portal users.
Portal Attraction
Rather than search users, who often move between various search engines to find what they're looking for, portal users, especially those who have upgraded, paid and customized services, are far more loyal to their online brand of choice. That makes them more valuable for advertisers, who can count on exposing them to more marketing, and might help portals extend their brands to the mobile world as users increasingly access the Internet with devices other than personal computers.
The result of the competitive frenzy has been an almost constant onslaught of new products and features from the major players: AOL recently launched a Web mail product linked to its instant messaging platform and opened its AOL Journals blogging service to the general public as it readies a full-blown launch of AOL.com.
In recent weeks, Yahoo rolled out a higher-quality voice chat offering on its IM platform and a new music store that uses a subscription model. Also, in addition to its personalization push, Google recently scooped up a firm that uses mobile devices and instant messages for social networking.
Analysts say features will be the key differentiator among portals as they vie for users and in turning free users into premium subscribers.
"Users are going to choose the place that provides them with the richest experience," Forrester Research analyst Charlene Li told the E-Commerce Times. While those with Web mail accounts and IM screen names are less likely to stray to competitors' sites, users will move if they find a compelling reason for doing so, she added.
If nothing else, portals and search firms have been quick to counter each others' moves, which sends a message to users that their portal of choice is as innovative as the next guy, she added, a fact borne out by the recent barrage of similar service offerings in mobile, local and desktop search.
High Stakes
The motivation to control portal traffic is strong, since such sites are expected to be at the crossroads of a booming online advertising market in the next five years. Forrester has predicted by that 2010, some 8 percent of all advertising spending will take place online, making it as important as radio or cable advertising in terms of annual revenue.
While search will continue to account for much of that growth, rich-media, television-style video advertising is expected to take off as well. Few online venues will be better positioned to funnel such marketing to users than portals where users spend a great deal of time, moving from e-mail to IM, search to online shopping from a single home base.
The photo service wasn't the only new feature Yahoo rolled out this week. It also debuted a new personalized movie recommendations service that uses criteria such as age and gender and how a user grades past films to recommend first-run feature films and movies on DVD.
Search Engine Watch associate editor Chris Sherman said the movie service, like the picture feature, is meant to hook users in because recommendations become more refined and accurate the more a user employs the feature. Sherman noted that the service is using technology that Yahoo Shopping employs in its gift finder recommendation service.