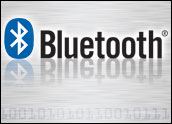 A U.S. foundation that helps companies commercialize technology has filed a patent lawsuit against some of the largest wireless device makers in the world, claiming they are using infringing Bluetooth microprocessors made by a UK-based firm.
The suit, filed by the Seattle-based Washington Research Foundation, targets Nokia, Samsung and Panasonic. The non-profit foundation, which was created by the state of Washington to commercialize technology developed at state-funded universities, says they are using chips made by England's CSR that includes technology covered by patents under the foundation's control.
"Defendants have manufactured, used, imported into the United States, sold and offered for sale devices which, or the use of which, infringes" on "at least" one of its patents, the complaint says.
The complaint seeks unspecified monetary damages, as well as an injunction halting the sale of infringing products until a licensing agreement can be worked out.
The Foundation said that another chipmaker, U.S.-based Broadcom, licensed the patented technology — which was developed at the University of Washington — as far back as 1999.
The patent covers a method that "allow users to exchange data among mobile phones, personal computers and other devices without using cables." Bluetooth has become a popular technology to replace wires, especially in hands-free headsets for mobile phones.
Not Named
The suit, filed in U.S. Western District Court of Washington State in Seattle, does not name CSR as a defendant, instead targeting the device makers that are using the company's chips. CSR issued a strongly worded statement saying it would work to "vigorously defend" its products and customers from the suit, which it called "without merit in relation to CSR's Bluetooth chips."
Still, CSR — the top producer of Bluetooth-related chipsets with more than 50 percent of the overall market share to its name — took the biggest hit from the news of the suit, with its UK-listed shares falling nearly 7 percent on Wednesday.
The suit has a broad international flavor to it, as the foundation is based in the U.S., Panasonic's parent company Matsushita Electric is in Japan, Samsung in South Korea and Nokia is based in Finland.
Ironically, the original Bluetooth core technology was developed in Sweden. Ericsson engineer Jaap Haartsen is widely credited with coming up with the technology during the 1990s. That company has donated the technology to the rest of the tech community without seeking royalties as a way of fostering a market for wireless use.
The suit was filed only after three years of efforts to strike an amicable agreement failed, the Foundation said.
Tangled in Wireless
As many as four of the patents in its portfolio have been infringed upon, according to the Foundation, including one issued for research done in the mid-1990s by a University of Washington undergraduate student, Edwin Suominen. Suominen is assisting the Foundation on the case and would be in line to receive a portion of any royalties or licensing fees.
Because the suit only covers U.S. sales of devices from the three companies, the overall impact should be muted even if the suit is successful.
However, the fact that an essentially open source technology such as Bluetooth — it became a standard for short-range wireless thanks to the Bluetooth Special Interest Group (SIG), which has developed protocols and other documentation — would become the focus of a patent lawsuit is also significant. A successful action that resulted in a large payout likely to bring additional actions.
"Given the sheer volume of researchers who were working on wireless technology all through the 1990s and up until today, there is a strong likelihood that additional patent holders could step forward," Gartner analyst Ken Dulaney told the E-Commerce Times.
Gartner predicts that annual sales of Bluetooth-ready phones will pass the 500 million per year mark by 2009. The technology is also appearing more frequently in automobile settings and home-entertainment uses.
Meanwhile, wireless has become a hot venue for patent actions in recent years. Last year's US$612 million payout by Research In Motion to free its BlackBerry from patent claims brought by NTP was one of the largest such settlements of 2006.
Since then, NTP has targeted other companies with patent suits alleging that they also have used its push e-mail technology without authorization.