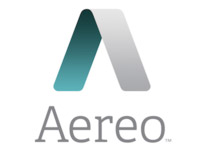 Internet streaming TV service Aereo may face ongoing legal battles, but on Thursday it pushed ahead apparently undaunted and announced the upcoming launch of its service in Chicago.
The news comes just a month after the company kicked off its Atlanta launch, adding to its existing base of New York City and Boston. With Chicago added to its lineup — a debut planned for Sept. 13 — the service will be live to more than 12 million Americans.
Aereo's legal woes stem from broadcast networks, which allege that Aereo bypasses retransmission fees in the process.
'A Little More Doable'
"Their fate is still up in the air, but they are so confident that they roll out to Chicago and Atlanta," Erik Brannon, IHS iSuppli's senior analyst for U.S. cable networks, told the E-Commerce Times. "They get around retransmission by offering a DVR rental instead of reselling broadcasters' signals.
"With Netflix and Hulu Plus, this makes the OTT proposal a little more doable for those looking for more choice," said Brannon, referring to Over-The-Top Content.
An Aereo spokesperson was not immediately available to provide further details.
Broadcast Battles
Aereo's battle with the broadcasts comes down to how the service essentially takes over-the-air signals and places that content online.
"So far, as Aereo's court cases go, the main contention is the legality of the company allowing customers to record/store shows in the cloud rather than watching them live or streaming the shows via broadcaster websites," said Charles King, principal analyst at Pund-IT. "That issue is somewhat analogous to legal battles between the music industry and consumers, but the 'ownership' issue for broadcast TV seems murkier to me.
"Yes, the broadcaster is the owner of record, but since the content is given away freely, who's to say how a viewer should treat a recording," King added. "Is storing an episode of CSI in the cloud any different than recording it on a VCR tape or DVR hard drive?"
In any case, the court cases are likely to continue for some time to come, King predicted.
'A Fairly Stable Position'
What's particularly notable about this latest rollout is that Aereo doesn't seem to have gone into defensive mode.
"They have been on a fairly firm footing for a while," said Colin Dixon, founder and principle analyst atnScreenMedia. "The broadcasters tried to get them down twice while the lawsuit was pending, and that's been refused twice by the courts. They'll continue to operate while the case moves forward, so they are in a fairly stable position."
Of course, broadcasters aren't likely to back away from the issue either, as it threatens a whole business model that revolves around those retransmission fees.
"If Aereo wins, pay TV operators will jump to embrace this mechanism so they can stop paying the retransmission fees," Dixon told the E-Commerce Times. "Everyone is going to watch this closely and take this very seriously to its conclusion."
Moving Forward
Aereo's expansion thus comes because the company truly believes it can win the case. It isn't the first such company to take on broadcasters.
"They are staying within the letter of the law when it comes to fair use," Dixon suggested. "What it all hinges on is the technology. They claim they are effectively renting an antenna across the Internet and the ability to DVR stuff that is stored in the cloud."
No one knows how it will play out until the courts decide, but it could be something that disrupts an industry that has been facing a slew of disrupting technologies already, including streaming options and DVRs.
"We can see why the broadcasters would take umbrage, but we see merit for Aereo as well," iSuppli's Brannon said.
A Limited Market
Meanwhile, even as Aereo expands to Atlanta and Chicago, court rulings in California against the rival — and aptly named — "Aereo Killer" could limit any attempts for the service to get to national levels.
"Different court jurisdictions will be open to Aereo and this may limit what markets they move into," Brannon observed. "If they aren't national, they can claim significant regional coverage."
In fact, even without the rulings Aereo might still be forced to operate on a market-by-market basis simply based on its business model.
"Given the regional nature of the broadcast TV market, there's no real way for Aereo to go national without the support of national networks," opined Pund-IT's King. "That seems unlikely, so I expect the company to keep up its city-by-city rollout strategy."
How big a threat will Aereo's legal troubles be in the long run?
"The odd thing is that it's fairly easy to record/store local broadcast TV shows without Aereo," noted King. "It's fair to consider the company's service to be the broadcast equivalent of bottled water.
"Yes, it can be convenient," he concluded, "but if you're really thirsty you can also just turn on the tap."