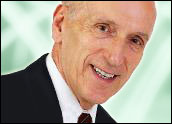 Since the passage of Sarbanes-Oxley (SOX) in 2002, board members have become increasingly aware of potential liabilities to board service. Though much of this worry is unfounded, some things still should be watched closely.
For information in addition to this article, please see my E-Commerce Times article: Board of Directors: Should You Serve?
Some Telltale Warnings
As a board member, you should be aware of at least some basic indications that there might be some liability attached to your board service. Here are some indicators that require your heightened awareness:
---

Listen to Ted di Stefano (7:22 minutes)
---
Accounting Shopping

If the company on whose board you serve tends not to stay with a public accounting firm for too long a time, it could be a sure sign of trouble. There have been innumerable instances of a chief executive trying to hide some untoward corporate news and doing so by assuring that the CPA firm that audits the corporation will neither report the bad news nor overly emphasize it.

After SOX, large public accounting firms have been forced to spin off their consultancy arms so as not to be conflicted when auditing a company's books. This means that they are all the more dependent on audit work for their survival.

Some CPAs that I know say that this factor has caused certain of their peers to be overly aggressive in competing for a client and too compliant in order to retain that client. This will, of course, lead to a conflicted auditing firm that finds it hard put to properly sanction a client.

Therefore, be extremely dubious and questioning if you feel that the executives of the company on which you serve are CPA shopping.

Wildly Fluctuating Stock

If the company's stock is going through some unexplained gyrations, you should be especially careful. In most cases, management should be able to explain what is going on. Failing that, you should have independent members of the board contact the company's market maker and have a special meeting with that person in order to get to the bottom of why the company's stock is fluctuating so widely.

Of course, if management shows any reluctance to set up such a meeting, the next step might be to consult your personal attorney and consider resigning from the board. This would be a big step to take, but I believe in transparency, and there is no reason why any unusual stock activity should be kept from you or other board members.

Lack of Transparency

In my opinion, for a board to adequately fulfill its fiduciary duties, there must be complete transparency between management and the board. This means that in-house staff should be available to answer relevant questions from the board.

If for some reason you feel that management is not only withholding information from you, but is also denying you the necessary access that would clearly increase your knowledge of important inner workings of the company, you as a board member should certainly consider this a red flag.

A friend of mine is on the board of several major companies. He tells me that after each board meeting the independent directors meet without management present in order to have an open and frank discussion of the company and its management. Any secure executive will permit and encourage this type of meeting.

In fact, my friend is allowed to "roam" the corporate halls to speak to mid-level executives from time to time. This type of communication gives him a good sense of the corporate culture and the inner workings of the company.

A note of clarification: I'm not talking about micromanaging a company. It certainly is not the role of the board to get involved in normal workaday details. However, the board should have easy access to the company in order to fulfill its fiduciary responsibilities.

Inactive Board Members

There are instances when management appoints board members who, for some reason or another, do not actively participate in both the preparation for a board meeting and the actual board meeting itself. They are happy to collect their monthly checks, but are not interested in taking on too active a role with the board.

This type of inactive leadership can create unneeded risk for an active board member. You should clearly discuss such a situation with the board and management. After the enactment of SOX, it is particularly risky for you to stay on a board that has inactive board members.
National Association of Corporate Directors
I happen to be a member of a nonprofit group called the National Association of Corporate Directors (NACD). This association is dedicated to the enhancement of good board service through education.
Recently, I attended a chapter meeting where the panelists discussed self-assessments by the board of directors. Under this type of situation, each board member is given a questionnaire whereby all board members are rated.
This approach, in my opinion, gives new meaning to the word "transparency." Such a board would likely be extremely proactive in dealing with its fiduciary responsibilities. This demonstrates how board service has evolved since Enron. Imagine, board members are judging not only themselves, but also their peers. Talk about transparency!
Good luck!
---
Theodore F. di Stefano
is a founder and managing partner at
Capital Source Partners
, which provides a wide range of investment banking services to the small and medium-sized business. He is also a frequent speaker to business groups on financial and corporate governance matters. He can be contacted at
[email protected]
.
---