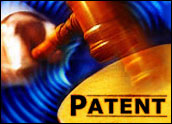 Sprint Nextel has filed suit against Vonage Holdings and other voice over Internet Protocol (VoIP) startups, claiming those companies infringed on patents the telecommunications company holds for delivering VoIP traffic across networks.
In addition to Vonage, the action filed by Sprint Nextel in U.S. District Court for the District of Kansas names Voiceglo Holdings and theglobe.com as defendants.
'A Natural Threat'
In a press release, Sprint said the patents "protect a series of innovations that enable the processing and delivery of packetized voice and data communications, including Voice over Internet Protocol communications."
The complaint seeks an injunction against the three companies and unspecified monetary damages for what Sprint repeatedly referred to as "willful infringement" of the patents.
Vonage did not immediately comment on the suit. In a statement, Ed Cespedes, the president of the theglobe.com and Voiceglo Holdings said his company was still reviewing the suit, but believes it "has no merit."
Voiceglo's technology is unique, proprietary and patent pending," he said. "Products like ours that are low-cost or free, easy to acquire and global are a natural threat to incumbent telecommunications companies. Our products are meant to be the central communications hub of users' lives." He added that such a hub would encompass a variety of media, including e-mail, voice, instant messaging and even audio and video feeds, he added.
Sprint said it had attempted to reach agreements with the companies named in the suit before the action was taken.
Bad Timing
For Vonage, the suit comes at a potentially critical time. Numerous reports suggest the firm is putting the final pieces in place for an initial public offering rumored to be worth around US$600 million to the New Jersey-based company.
Vonage is enjoying strong growth and momentum, meanwhile. In September, it announced it had passed the 1 million service lines threshold, making it the first VoIP provider in North America to reach that level. The growth came rapidly, with the 1 million mark reached just six months after Vonage surpassed 500,000 customer lines.
Telecom analyst Jeff Kagan told the E-Commerce Times that the suit likely won't be the last in the VoIP space.
"I have a feeling we are going to see many of these actions in the coming months and years. If this is true, then Sprint Nextel has the right to sue Vonage," he said. "They are not looking to hurt Vonage or other service providers, but they want to license the use."
If Vonage and others were to license Sprint's technology, it could even help to create an environment where the smaller companies could grow with the support of the likes of Sprint. "I would not think Sprint Nextel would want to put companies like Vonage out of business, instead it looks like they think as long as there will be companies using their technology, they want to be compensated," Kagan added.
Money Where Mouth Is?
Meanwhile, Vonage and Voiceglo take vastly different approaches to VoIP, with Voiceglo a PC-based solution more like Skype, while Vonage is meant more as a direct replacement for traditional phone services.
To some analysts, the fact that those two companies were sued may be read as a shot across the bow of the entire VoIP industry, with Sprint suggesting that all various types of broadband phone providers may be using its technology.
Other analysts reacted to the news of the suit by suggesting that Sprint Nextel could overcome the Vonage threat easier by buying the firm rather than by trying to win what would no doubt be a protracted, expensive and possible image-damaging court battle.
Sprint, they noted, is one of the few major telecom companies that does not have its own VoIP product on the market.
Certainly there is plenty of precedent for such an acquisition. Last month, eBay agreed to acquire Skype, the VoIP and peer-to-peer software firm, a move sandwiched around VoIP-related acquisitions by Google and Microsoft.