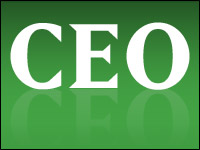 Chief executive transitions in the IT industry often tend toward melodrama or at least bald quirkiness: The number of ignominious CEO departures at HP and Yahoo could qualify both companies for their own telenovelas.
After successfully acquiring Sun Microsystems, Oracle unceremoniously booted CEO Jonathan Swartz, an event he noted by tweeting a Zen-like haiku.
Steve Jobs' tragic decline was obvious for months before Apple publicly acknowledged anything was wrong.
The fact is that CEO departures and arrivals do matter. They're not simply occasions for corporate gamesmanship or boards of directors covering their well-upholstered butts. So when a company does itself, its shareholders and employees proud, as VMware did at its recent VMworld 2012 conference in San Francisco, it's worth taking note and considering the motivations and likely effects of the event.
'Michael Jordan of IT Strategy'
In case you haven't heard, in mid-July EMC announced that Paul Maritz, who has been VMware's CEO since July 2008, would be replaced by Pat Gelsinger, EMC's president and COO of its Information Infrastructure Products organization. In turn, Maritz is joining EMC to drive strategic efforts with a particular focus in Big Data and the next generation of cloud-oriented applications. Plus, he'll also assume responsibility for EMC's CTO Office, M&A, strategic investments and emerging technologies efforts.
During VMworld's opening keynote, Maritz appeared to briefly but warmly thank attendees for their support. He then turned the spotlight over to Gelsinger, who became the most popular guy in the room by declaring the official end of VMware's vastly unpopular vRAM pricing model. That kicked the proceedings off on a high note and set a customer- and partner-centric tone that continued throughout the rest of the conference.
Maritz's exit was a quiet conclusion to a tenure that began amid some tumult when he replaced VMware cofounder, Diane Green after she was unexpectedly fired. Maritz, who worked at Microsoft from 1986 to 2000 and was often said to be the third-ranking executive behind Bill Gates and Steve Ballmer, originally came to EMC when it bought his cloud computing start-up, Pi Networks, as the cornerstone of what was then a nascent cloud computing strategy.
Maritz's return to EMC and Gelsinger's plans for VMware were points of discussion during a Q&A session the pair had with industry analysts. When someone asked Gelsinger what strengths he brings to VMware, he noted that he is "a bit more operationally oriented" than Maritz, whom he described as the "Michael Jordan of IT strategy." When another analyst asked Maritz if he had any advice for Gelsinger, he answered simply, "Keep moving the ball up the field. Don't get constipated, and don't fall in love with any of your own ideas."
This may seem a bit scripted for some, but the fact remains that Maritz is departing VMware in a far better position than he found it. When Maritz joined the company in 2008, VMware was generating about US$450 million in quarterly revenue. Today, it stands at a bit more than $1.12 billion per quarter. Keep in mind that Maritz also took the company's helm during an unenviable time — just as the subprime mortgage crisis sent the U.S. tailspinning into its worst financial crisis since the Great Depression.
Despite those challenges, VMware shares are nearly triple the price they were when Maritz came on board. Those successes are enviable, but the company still faces significant challenges. Lingering economic malaise, a maturing market for VMware's core solutions, and increasing competition from Microsoft, Citrix and others have kept steady pressure on growth.
Well-Stocked Armory
Some have suggested that this was the primary reason behind Maritz's departure, but that seems too simplistic. If he were leaving VMware under unenviable terms, why is EMC offering Maritz oversight of core efforts, let alone responsibility for its CTO Office, strategic investments and emerging technologies? Plus, would EMC offer control of one of IT's most stellar M&A organizations to an executive it doubted?
That said, VMware is a mature and large enough company that it could well profit from the leadership of an operationally focused executive like Gelsinger, whose decades of experience at EMC and Intel highlighted his particular skills in organizational and logistical planning, and swiftly addressing problems when they arose.
Though VMware is in essentially solid shape, Gelsinger's new position will not be a cakewalk. Along with escalating competition, he is assuming the CEO chair at a time of fundamental changes in the company, the broader IT market and IT vendor ecosystem.
As Maritz stated during the analyst session, both VMware and EMC believe that future IT infrastructures will look a lot more like those operated today by Amazon and Google than conventional data centers of the past. VMware isn't alone in this regard. Others, including Microsoft and Open Stack (which VMware has petitioned to join) believe the same thing.
Plus, the pathway leading to that future will not be smooth or quick. Instead, VMware and other vendors will need to find a balance between delivering solutions customers will find immediately valuable, and developing technologies capable of supporting longer-term business processes and requirements.
To VMware's credit, it has been traveling for some time toward the "software-defined data center" that was a key focal point at VMworld 2012 and remains well ahead of most competitors in this regard, both in terms of workable solutions and road maps.
In essence, despite significant challenges and pressures, VMware has the necessary weapons to retain its market leadership position, particularly among the well-heeled medium to large enterprise and service provider clients that virtually every IT vendor covets. Those armaments testify to the foresight of Paul Maritz and leave the company and its new CEO Pat Gelsinger well-prepared for the battles ahead.