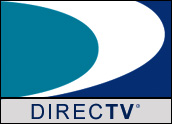 DirecTV subscribers will soon be able to get their MTV, as well as their daily fix of "The Daily Show" on Comedy Central, plus Nickelodeon and the 14 channels owned by Viacom, under a new agreement the two companies announced on Friday.
While terms of the deal were not disclosed, it appears that Viacom will receive more than US$600 million a year in programming fees from satellite operator DirecTV under a 7-year agreement, according to published reports. But can either company actually claim victory?
"It is interesting, because now that they settled, it isn't clear who came out ahead," said Pete Moran, VP of sales at General Sentiment. "I don't know if anyone did."
The only winners maybe the viewers — at least for now.
"The people who get the most frustrated are the ones who are paying for the service and want to watch their shows," Moran told the E-Commerce times.
DirecTV declined to provide further details.
Will Customers Cut the Cord?
The blackouts of certain channels on pay-TV — even basic broadcast channels that are free to watch over-the-air — is nothing new, but it is becoming more common. While the Viacom and DirecTV battle has garnered much of the press, southern Maine Time Warner customers saw their local ABC affiliate blacked out this week as the two parties battled over fees.
Is this type of conflict enough to get customers to cut the cord?
"Consumers today have other options," said Tom Adams, director and principal analyst for U.S. media at IHS Screen Digest. "This is especially true of the younger households, which are opting for pay-TV subscriptions at a lower rate. At this point 20-somethings are thinking twice about it."
In other words, the younger generation may want their MTV, but they have alternative ways of seeing the content — and this in turn is actually why this type of conflict is heating up.
"DirecTV and all operators have concerns about content that is increasingly being made available online, while still sticking to usual business model of asking for hefty fees for content," said Adams. "When the content was somewhat exclusive and not available to be seen other ways, this was a much more straightforward deal."
Content at a Premium
Consumers, even those who are sticking to the so-called basic channels, could end up feeling as if they are paying a premium for the channels they receive.
"In the end, the consumers are, of course, the ones that will pay for this deal," said Adams. "Consumers pay for the advertising as the products cost more, but they'll also pay more as rates go up. In other words, the consumer is paying for the whole shooting match."
However, because content is now available from other sources — notably the Internet — it could actually cap how much DirecTV or even cable companies can charge.
"Rates are going up less quickly than they have historically, because there are other ways to get the content," Adams told the E-Commerce Times. "Whenever there is lessening of demand, the prices can't go up like they did."
Changing Industry Like Changing Channels
The higher costs associated could have wider implications for the industry. Consumers have more options today, but that is only likely to increase as the industry sees increased methods of delivery of content.
"The television and entertainment industry is about to go through a major reinvention with new competitors like Google and Apple, and new technologies like the Internet," said telecommunications analyst Jeff Kagan. "The stakes for these companies are high. Customers have choice today and can leave."
However, those customers can only go so far, especially as many cable providers are also Internet service providers (ISPs). Instead, the industry could adopt a pick-and-choose model based on viewer preferences.
"You're not alone with the frustrating feeling of paying for channels you don't watch," said General Sentiment's Moran. "Deals like this reenergize the discussion of a la carte instead of bundles. This could result in consumers being able to pick and choose the channels they want to see."
Bundling was originally a way to solve technological problems — such as making all the HD channels available as a package — but today it has become an economic issue, he added.
"The other thing is that there are other ways to watch TV," noted Moran. "The whole notion of viewing TV is going to become more multiscreen-oriented, where some content is viewed on other devices."
In the meantime, consumers are left in the middle, and if they want to continue to see their shows, they'll pay more — and in a few years, likely even more.
"This is another bandage that will have to be fought about once again when this deal expires," added Kagan. "Consumers can continue to expect the price of services to go up year after year until something is done. The price of carrying networks goes up year after year. It doubles every 10 years for the customer. That should be a crime."
Viacom did not respond to our request to comment for this story.