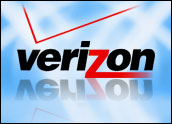 Verizon has filed a lawsuit against Time Warner Cable, claiming that company's advertising gives a false impression about the telecom firm's new fiber optic-based TV service.
Verizon filed the suit Wednesday in the U.S. District Court for the Southern District of New York.
In it, the company claims Time Warner Cable's TV ads falsely suggest that consumers need to have a satellite dish in order to receive Verizon's FiOS TV service, which the carrier is rolling out nationwide, and that Verizon cannot offer a full bundle of phone, broadband and TV services.
A new commercial that began airing in New York and other markets on March 3 led Verizon to take action, it said. Three earlier commercials, dating to the middle of 2007, also had false and misleading statements, but the latest ad was the "most egregiously false" version, Verizon added. That advertisement shows a Time Warner customer arguing with a Verizon salesperson about the services the two companies offer.
Pressing Pause
The action asks for an injunction barring Time Warner Cable from running the ads, and for a requirement that the cable company issue ads retracting the claims made in the previous ads. It also asks for an unspecified amount of monetary relief, including lost profits and a recovery of attorney's fees.
Verizon argues that the injunction is necessary because once customers choose a provider, the cost and inconvenience of switching make it less likely they will choose another provider in the future.
Time Warner Cable, which was recently spun off from parent Time Warner, did not immediately return a call seeking comment on the action. Verizon confirmed the action had been filed and that it was seeking an injunction but declined additional comment and was not able to immediately provide a copy of the legal filing.
There are some parts of New York, including areas in Manhattan, where Verizon is not licensed to provide FiOS directly. In those areas, Verizon has been selling a package of services that includes DirecTV dish service for television and selling FiOS as a high-speed Internet service.
The lawsuit is evidence that the long-awaited clash between telecommunications giants and cable companies has come to fruition, telecom industry analyst Jeff Kagan told the E-Commerce Times.
"The competition is really heating up," he said. "Yesterday, we did business with both, but increasingly both sides are offering a similar bundle of telephone, television, wireless and Internet, so customers will be able to choose one and say goodbye to the other. This is an enormous opportunity and threat for the competitors."
Given the "all or nothing, winner takes all" approach, it's not surprising that advertising and public relations efforts will become pointed. "This is the early days when both sides are going to test how far they can go," Kagan added. "In this case, the cable television company may have stepped over the line."
An $18 Billion Question
AT&T and Verizon have both invested heavily in new fiber networks meant to enable them to deliver more traditional in-home TV services, with Verizon making the largest bet in the form of an US$18 billion investment in its FiOS network.
The telecom provider has seen healthy adoption but still has somewhat limited area in which it is licensed to sell TV services. Telecom industry lobbyists have tried to get federal rules put in place to give blanket licenses, but to date the companies have been forced to negotiate licenses on the local level.
Verizon's network is poised to add more subscribers given its reach, said Yankee Group analyst John Martin. In the end, customers may be choosing between similar bundles of service and may make their decisions based on non-technological factors, he told the E-Commerce Times.
"The customer service reputations of the various players may come into play as much as download or upload speeds," Martin said. The sides are also arguing over who offered fiber optics first and other issues that may not matter as much to consumers in the end.
Still, Verizon has to be careful not to let others portray its menu of services in a way that makes it seem like a more cumbersome option. "They have to protect that investment," he added.
Ironically, Verizon stirred up some controversy with a TV ad of its own. The ad quoted a Web news site, Cnet.com, as saying the service offered "near-flawless" television quality. However, Cnet said the quote was taken out of context — but also admitted it licensed the right to use the comment to Verizon — and the two parties agreed to shorten the time Verizon had permission to use the phrasing.