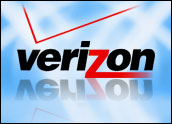 Verizon Communications' earnings fell compared with a year ago, but the company still managed to beat forecasts as it grew revenue on the strength of its wireless business and its small but fast-growing television services.
The company's revenue for the third quarter was US$23.8 billion, up 5.8 percent from $22.5 billion in the same quarter of last year. Earnings were $1.27 billion, down 34 percent from $1.92 billion. The lower earnings were tied in part to increased tax exposure stemming from a minority ownership stake in Italy's Vodafone Omnitel and from the sale of some highly profitable businesses, including its Yellow Pages division, Verizon said.
Without those charges, Verizon would have beaten Wall Street forecasts by a penny per share.
Wireless Growth
Wireless remained Verizon's main growth driver, and the company said its wireless unit posted positive results despite the launch of the iPhone on the AT&T network during the quarter.
"Our third-quarter results show that we have hit our stride as a leading wireless, broadband and enterprise company," said Verizon Chairman and CEO Ivan Seidenberg. "In recent years, we have transformed our business model and revenue base. Our results throughout 2007, and especially in the third quarter, show that our strategy has been successful. We expect to build on these results in the fourth quarter and beyond."
Verizon shares rose a fraction of a percent in morning trading Monday to $45.77.
Multiple Lines of Strength
Verizon Wireless added 1.6 million customers in the quarter, giving it 63.7 million subscribers at the end of the quarter, compared with 65.7 million for No. 1 AT&T.
The iPhone's launch seemed to have a "minimal impact" on Verizon, said Verizon Chief Operating Officer Denny Strigl, though the company saw a surge in customer requests for transferring their phone numbers when Apple announced a price cut on the iPhone.
Verizon is countering the iPhone with its own line of touch-screen devices, Strigl added. "We have a very aggressive fourth-quarter plan in terms of introduction new products," he said.
The carrier's massive investment in a nationwide fiber optic-to-the-home network is paying dividends, the company said. It added 229,000 fiber-optic subscribers during the quarter, up from 203,000 in the second quarter and connected 202,000 subscribers to its video service, FiOS TV (Fiber Optic Service), which remains available in limited areas.
Verizon has invested $23 billion to build out the fiber network, and in so doing has put itself on a collision course with major cable companies, who are also vying to deliver the same bundle of phone, Internet and TV services.
"It has taken a long time and cost a lot of money for Verizon to get to where they are today," telecom analyst Jeff Kagan told the E-Commerce Times. "Now they are beginning to deliver on the FiOS promise, and consumers seem to be welcoming the offering and are becoming customers."
Verizon has been among the phone carriers lobbying the Federal Communications Commission (FCC) to change the requirements for local licensing of video services.
As with other carriers, Verizon's traditional wireline business continues to shed subscribers at a breakneck pace, losing 3.7 million over the last year alone.
Formidable Foe
Phone companies have managed to replace the lost revenue from traditional telephone services and plan to find growth through television services — which by definition means stealing customers from cable companies, Kagan noted.
"The dynamic is shifting," he said. "Suddenly telephone companies like Verizon and AT&T are doing very well as cable television companies are struggling. The marketplace is getting to the point where customers will have a choice between either their telephone company or their cable television company for the same bundle of services."
Verizon now has 1.5 million customers getting video through it — 717,000 from FiOS and the rest through satellite re-selling agreements.
Verizon and AT&T have pulled away from Sprint Nextel, meanwhile, as that company has struggled to find traction with higher-margin post-paid wireless subscribers. Verizon's churn rate fell to 1.21 overall, it said, and less than 1 percent for post-paid customers — industry low rates of customer turnover.
Verizon has succeeded in part on the strength of its network and also because it has invested in the customer relationship part of the services, Yankee Group analyst Josh Martin told the E-Commerce Times.
If Verizon can extend its track record in that area to its FiOS TV service, it will quickly become even more of a competitive force for AT&T and the major cable providers alike.
"By keeping more of its customers, Verizon has put itself in a position to convert more of them and get them to buy larger bundles of services," Martin added.
In a nod to its financial strength, Verizon said it would boost its quarterly dividend starting next month. The company also said it has spent $800 million to buy back its own shares during the quarter and now expects to spend as much as $2.5 billion on its own stock during 2007.