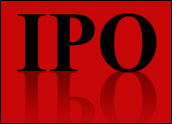 United Online is pulling the plug on a planned initial public offering (IPO) for its Classmates Media unit, citing unfavorable market conditions.
The move is a reminder that the market for technology IPOs and particularly those in the Internet space remains somewhat limited, even though Classmates — which enables users to connect with friends and acquaintances from their past — seems to be at least peripherally plugged into the white-hot social networking space.
Woodland Hills, Calif.-based United Online made the decision to pull its S-1 registration from the Securities and Exchange Commission (SEC) after determining that moving forward with the IPO "under current market conditions would not be in the best interests" of stockholders, it said.
Taking a Financial Hit
The company had filed for the spinoff IPO in August, saying it hoped to raise about US$125 million.
The parent firm — which offers low-cost Internet access services — will take a financial hit as a result of the decision, with United expected to book costs of $4.5 million to $5.5 million during the fourth quarter when it reports earnings early next year. The company was formed in 2001 following the merger of NetZero and Juno.
Shares of United Online plunged nearly 9 percent in morning trading Wednesday as a result of the move, falling to $11.26.
Familiar Faces
In some ways, Classmates is the forerunner of today's social networking companies. Founded in 1995 specifically to help old schoolmates find one another, the site has grown to have about 50 million registered users — a similar number to current social networking darling Facebook, which recently took investments from Microsoft and others that gave it a valuation of $10 billion.
Classmates may be best known for being one of the most prolific users of banner ads and pop-up ads on the Web and is one of the most visited of the social networking sites. However, the company has found it more of a challenge to drive revenue from its user base.
In its SEC filing, the company noted it had revenues of $90.2 million during the first half of 2007 — half from subscription fees and the rest from ads — and had posted a modest profit for the first time.
United Online bought Classmates in 2004, paying $100 million for the firm at the time.
A Difficult Road
Because no major social networking sites in the U.S. have gone public, knowing what they are worth has never been easy to judge, Forrester Research analyst Charlene Li told the E-Commerce Times. One of Japan's largest such sites, Mixi, went public last year in a deal that valued each of its subscribers at $18, numbers that would suggest Classmates is potentially worth several billion dollars.
However, even United Online noted in its SEC filing that one of its risk factors is that other social networking sites may do a better job of creating compelling content and of monetizing their user bases.
That has proven a difficult road even for Facebook, however, which was forced to alter its Beacon social advertising program after widespread complaints from privacy and consumer advocates.
Unlocking Value
"The stumble of Facebook on Beacon shows that it's not going to be a simple thing to unlock the value of all those members," said Li.
Even MySpace, which Rupert Murdoch's News Corp. bought for $580 million, is now believed to be worth several billion.
Still, much like the early days of the Internet, the social networking space is likely to have its own shakeout and the cream of the crop will be the stock investors want to buy, said Cowen & Co. analyst Jim Friedland.
Facebook is widely viewed as "the Google of the social networking space" and is likely to continue to gain members, including at the expense of second-tier sites such as Classmates, Friedland told the E-Commerce Times.
"Facebook offers superior site functionality, and its open platform means more tools are being developed every day," he said, adding that since Facebook is free and relatively easy to register it will likely rapidly add members as it reaches a more mainstream audience.
Looking Back
Meanwhile, though 2007 will be remembered as a strong year for tech stocks, it will likely be recalled mostly for the stock market volatility and the IPO window has proven narrow for most technology firms hoping to cash out with a strong offering.
China's Alibaba staged a record-setting offering in Hong Kong, and EMC's VMware spinoff was a hit in the U.S. Otherwise, however, tech IPOs have been a rarity. Still waiting for a chance to debut is CreditCards.com, a Web-based distributor of credit card offers, which hopes to raise as much as $185 million.
The other main difference is on the growth side. While Facebook saw its traffic increase in October by 118 percent to 32.9 million, according to data from comScore, Classmates' traffic fell 1 percent year-over-year to 14.4 million.
Classmates has also disclosed that the Federal Trade Commission (FTC) is investigating its automatic-renewal policies for subscribers, some of whom have complained that their accounts were extended without their knowledge.