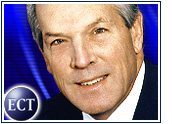 U.S. Commerce Secretary Don Evans told Latin American trade ministers Wednesday that e-commerce initiatives must play an integral part in thecreation of any Western Hemisphere free trade agreements.
Evans told members of the Free Trade Areas of the Americas (FTAA), who aremeeting over the next few days in Argentina to conduct trade talks, that inorder to create a free and open marketplace, the benefits of e-commerce mustbe extended to smaller companies and economies in the hemisphere.
"President Bush recognizes, as do I, that e-commerce will continue to be oneof the driving forces of economic growth in the 21st century," Evans said. "I'm here tosupport negotiations that will move us closer to finalizing a (trade)agreement and to see that all elements of trade and commerce, especiallye-commerce, are given due consideration."
Bridging the Gap
Within the Western Hemisphere, a significant disparity currently existsamong the countries of the region with respect to Internet use ande-commerce. According to a recent report by eMarketer, the Internetpenetration rate for Latin America is only 2.7 percent, compared with nearly40 percent in the United States.
However, deregulation and privatization of telecom industries in the region areleading to a rapid expansion of Internet availability and e-commercepenetration. E-commerce in Latin America, both business-to-consumer and business-to-business, is set to reach US$7 trillion by 2004, Evans said.
According to a recent study referred to byEvans, 2.5 million Argentineans surfed the Web at least once a month lastDecember, compared to 1.9 million in March.
"Nations of the Americas have been very receptive to e-commerce andunderstand the importance of fair opportunities as the best way to groweconomies," Evans said.
Barriers Ahead
Many challenges still remain for the widespread penetration of onlinesales, according to Evans. Barriers for Latin America include the low quality oftelecommunications infrastructure, narrow bandwidths and high connectioncosts in some countries.
Shipping reliability and the costs associated with the delivery of goods also present additional problems.
"We're talking here about investments that need to be made in thetransportation infrastructure and the related value chain, including thestreamlining of customs operations," Evans said. "The commitment governments recently madeto expedite express shipments is particularly important for the growth ofe-commerce."
Virtual Signing
Evans also touted the use of e-signatures as a significant advance.
"Consumers need safe, reliable means of payment for products they purchaseand access to prompt reliable and affordable dispute resolution if atransaction goes wrong," Evans said. "To this end, governments should recognize the legalvalidity of electronic signatures, but without rules and restrictions thatwould impose liability or licensing schemes."
Working Together
In 1998, the FTAA established a Joint Private-Public Sector Committee onElectronic Commerce to help increase and broaden the benefits of electroniccommerce in the region.
Recommendations from the FTAA for the region have included greaterprivatization in the telecom industry, the creation of local Network AccessProviders (NAPs), and the possible implementation of national strategies forelectronic commerce.
Evans said the U.S. has already implemented several e-commerce initiativesin conjunction with Latin American countries, including the creation oforientation programs for government officials, information technology trademissions, small business seminars, and the recent launch of a Web site inArgentina matching local buyers with U.S. suppliers of goods and services.
In addition, a $1 billion "Digital Argentina" program has been launched byArgentina to underwrite the cost of computer purchases and Internet accessfor its citizens. The goal of the program is to increase the number ofpersonal computers in Argentina by 1 million through 2002, Evans said.