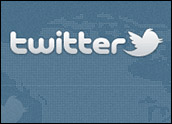 Nielsen this week released a study that indicates there is a causal relationship between Twitter conversations and TV ratings. The findings suggest the volume of tweets could actually increase the number of TV viewers for certain shows.
Nielsen's conclusion — along with research projects including TV Ad Targeting and Twitter Amplify — lends strength to the idea that the microblog could serve to complement the networks, and even create added value for the programs.
"Using time series analysis, we saw a statistically significant causal influence indicating that a spike in TV ratings can increase the volume of Tweets, and, conversely, a spike in Tweets can increase tune-in," Paul Donato, chief research officer for Nielsen, said in a statement.
"This rigorous, research-based approach provides our clients and the media industry as a whole with a better understanding of the interplay between Twitter and broadcast TV viewing," he added.
"These results substantiate what many of our TV partners have been telling us anecdotally for years," Twitter Chief Operating Officer Ali Rowghani told the E-Commerce Times. "Namely, that Twitter drives tune-in, especially for live, linear television programming. As the world's preeminent real-time social communication medium, Twitter is a complementary tool for broadcasters to engage their audience, drive conversation about their programming, and increase tune-in."
Functional Relationships
Twitter has already established itself as just one part of the multiscreen experience that now accompanies live viewing of TV programs, as fans share instant reactions in 140-character posts. However, it has been unclear whether tweets actually helped shows attract eyeballs.
Nielsen's research indicates they do, but to what degree is not entirely clear.
"This research was only looking to see if there's a 'there' with regards to tweets influencing ratings and ratings influencing tweets," Nielsen spokesperson Anne Taylor Adam told the E-Commerce Times.
"Now that we've seen statistically significant evidence of this, the next wave of research will be around understanding the how and why," she added.
"For those shows that did seem to have tweets impact ratings, what's different about the content, beyond genre, or audience, or air date, time, etc. that's playing a role here?" Adams pondered. "There are lots of questions remaining about the exact nature of these functional relationships,which is why we want to do more research on the topic."
Social TV
TV has long been a social experience — either with the family sitting around the TV in the living room or groups of people discussing hit shows at the water cooler the next day — but now social media is very much adding to that phenomenon through the multiscreen experience.
Relationships continue to evolve as viewers find new ways to connect with one another.
"TV and social media have been connected for some time, with TV shows using Facebook, Twitter and other tools to promote themselves," said Greg Sterling, principal analyst at Sterling Market Research. "The Nielsen report will do more to formalize that relationship.
"Twitter is actively cultivating and soliciting TV-advertiser relationships with the idea that Twitter can amplify and extend TV messages," Sterling told the E-Commerce Times.
"You'll see more cross-referencing with Twitter — i.e., hashtags — on TV shows and in ads, essentially replacing the URL," he predicted. "That's really already happened, and you'll see more brand advertising — for shows and products — appearing on Twitter, including the use of video."
Save Your Shows
Given that Twitter could help attract viewers, perhaps it could also be used to save low-rated or even canceled shows. While fans of Showtime's The Borgias have reportedly been mailing cans of sardines to the premium cable channel, they might have greater effect putting their efforts into a massive re-tweet campaign instead.
"Yes Twitter will probably become a fan vehicle to try and influence network and cable production decisions about renewing shows," said Sterling. "At a certain level of participation or visibility, those efforts could well succeed."