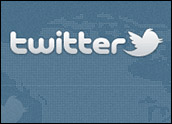 Twitter reportedly is in talks with television networks and advertisers in advance of its IPO, which is expected later this year. Twitter executives are meeting with TV industry reps during the AdWeek conference in New York City this week, The Wall Street Journal said Monday.
Twitter wants to strengthen its revenue flow through ad partnerships with the TV networks leveraging new products such as Amplify, launched earlier this year.
Through Amplify, the networks could post short brand-sponsored video replays on Twitter in near real-time. Both the network and Twitter would get a cut of the ad proceeds.
"People are realizing that Twitter can really capture the 'tune in,'" Rebecca Lieb, industry analyst for the Altimeter Group, told the E-Commerce Times.
The Oreo Factor
With Amplify, Twitter may be building on the success of companies that seized the moment when a blackout occurred during the Super Bowl earlier this year. Most notable was Oreo. Its social media team made the quick decision to tweet, "Power Out? No problem." An Oreo cookie was pictured with the caption, "You can still dunk in the dark."
"That Oreo commercial captured more earned media than just about any other Super Bowl initiative — planned or otherwise," added Lieb. "That was a viral crystallized moment."
It also tied together the big screen and the small screen.
"As a result, people are also seeing that Twitter isn't what is just happening on the second screen," she noted. "It is what is happening on the first screens. As people are now tweeting and interacting with social media while watching TV, it is the TV set that is becoming the second screen."
Potential Revenue Source
While TV has capitalized on Twitter's ability to create real-time buzz, it has also helped get people to watch TV in real time. It thus has the potential of becoming a DVR killer, as many viewers want to be able to interact via social media as they watch a show.
"TV used be the lean-back media and interactive was the lean-forward, and now they are very much converged," said Lieb. "Why wait for the water cooler the next day when you can talk about the show while you are watching it? We're seeing that with programming where the stars are tweeting, it can double the ratings for that show."
Twitter is actually getting people to tune in at the same time — it isn't hard to see why advertisers would want to be part of that.
"TV and TV-related advertisers are a rich potential source of potential revenue for Twitter," said Greg Sterling, principal analyst for Sterling Market Research. "The company has been successful — more so than most other digital media channels and publishers — in hitching its wagon to TV and entertainment.
"However the company must first build the right ad products and show that they work before wallets will open," Sterling told the E-Commerce Times.
Investor Confidence
For Twitter, this is about more than inspiring people to tweet while watching TV. Twitter likely needs to reassure investors that there is a viable revenue stream in place, and this could be just the thing in advance of its anticipated Thanksgiving week IPO.
"It's not critical for Twitter to have absolutely everything worked out and in order when it goes public this year," said Sterling, "but it will need to give investors confidence that it knows where it's going and there's a lucrative pot of money out there for it to tap into."