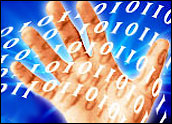 There's no question that as a society, we're addicted to technology. That was evident when the earliest versions of BlackBerry smartphones were given a nickname I won't repeat here.
Most technophiles are familiar with the term. It equated the devices with an illicit street drug, and alluded to users' seeming inability to refrain from cradling them in their hands and constantly checking for new emails or calendar updates even when engaged in live conversations with other humans.
The emergence of devices that run on the iOS and Android platforms have intensified our technological addiction by giving us ready access to even more content and entertainment options — from music and photos to videos and our favorite social networking platforms.
The Price of Staying Plugged In
I must admit that I love my gadgets as much as the next geek, but I also fear that we're quickly approaching the day when we're going to have to ask ourselves exactly how much we're willing to pay to stay plugged in 24 hours a day.
As things currently stand, most technology consumers — whether they're using a broadband Internet service in their home, a cable or satellite TV link or a smartphone — pay a flat monthly fee for the connection and consume as much bandwidth as they desire.
Certain communications service providers have begun changing that model, replacing unlimited data plans with tiered pricing. These plans, in effect, trip a meter that tracks exactly how much bandwidth individual users consume, and then tacks on surcharges for those who exceed specified limits.
The providers say they need this new pricing structure in order to reduce network traffic, which has exploded as users increasingly engage in more bandwidth-intensive activity such as online gaming, and streaming movies and television programs.
Traffic Problem or Business Opportunity?
It's reasonable to think that telecommunications companies might experience short-term network management issues as they adjust to the speed at which the masses of consumers are gravitating to content and services that require a lot of bandwidth.
It's also logical to think, however, that these companies are investing in new and improved networks that should be able to handle the higher volumes of traffic. In fact, virtually every mobile service provider currently is touting the improvements they're making to their networks in anticipation of the industry's move to 4G, while cable TV companies are boasting about adding additional capacity for high-definition broadcasts.
These providers realize they have to be ready to satisfy our seeming insatiable appetite for easy access to high-quality content. They also know that our hunger for this content presents a tremendous business opportunity — and they're going to exploit it regardless of how much traffic their networks can handle.
Going back to our story on the nickname for the early versions of the BlackBerry, one could suggest that the telecom service providers are following a business model that was pioneered by people who sell illicit street drugs.
They've offered us services that have titillated our senses at reasonable prices, and now that we're hooked, the prices are set to go up. The only questions that remain are how high will they go — and how long we will be able to keep paying?
AT&T Is Leading in Tiered Pricing
AT&T's recent moves are a prime example of this phenomenon. After watching its subscriber ranks swell in the nearly four years it has had exclusive rights to offer the iPhone, AT&T eliminated its flat-rate plan for that device shortly before it also became available on Verizon's network.
Verizon is now also offering tiered plans for the iPhone and iPad, but it has backtracked on plans to do the same for HTC Thunderbolt, its new 4G smartphone. My guess is that will change once enough customers are using 4G devices.
Meanwhile, AT&T announced this week that it will soon start tiered pricing on both DSL Internet service and its U-Verse service that bundles broadband Internet, high-definition television and telephone service.
With its U-Verse service, which launched roughly three years ago, AT&T used the common telecom industry practice of offering customers a low introductory rate and as much as a year's free use of a DVR.
Starting May 2nd, some of those customers will have to start asking how much U-Verse is worth to them as AT&T implements a 250 GB monthly usage cap. Subscribers to AT&T's DSL service will be subject to a 150 GB monthly cap. Users exceeding the caps will be charged US$10 for each additional 50 GB consumed.
That may not sound like much, but it's only the beginning of this new pricing model. Once it becomes common for providers to charge in this fashion, the prices are bound to go higher.
The Costs Are No Longer Hidden
We already know that our addiction to technology is costing in ways that we can easily ignore. Numerous studies have proven, for instance, that too many of us are losing sleep because we stay up too late watching television or reading on our computers.
Nearly 40 percent of smartphone users in the U.S. admitted to texting or checking email while driving, according to recent research from Strategy Analytics. That's risky behavior that surely has caused more than few fender benders, if not more serious accidents.
But once our use of technology starts hitting us in the pocket, we may start making some choices about our consumption patterns.
There's no question that going forward, technology providers will continue to entice us with new devices, offering more options for accessing more types of content. If you want to fully participate in that future, make sure you bring your wallet.