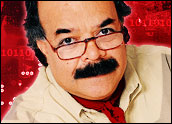 The serious objections by U.S. Department of Commerce to ICANN's new policies on creating unlimited domain suffixes are primarily based on old domain name thinking and continued fear of losing control of the Internet.
The comments lack understanding of global business naming problems surrounded by international demands of multiple-cyber-branding platforms now impacting 99 percent of buyers and sellers worldwide. Businesses need to create global name brands for the new world with great speed and minimal costs, and this time Washington could lead this charge or risk losing support in its effort to control the Internet.
The ICANN plan offers a brand-new, superior device to fit new platforms and technologically advanced solutions amidst global image and name identities positioning. Here are the three key facts.
The Nomenclature Issues
Today, 95 percent of the business-name identities all over the world are collapsing for being either too similar or identical. They are often highly diluted, dictionary, geographic, family or generic names, and despite combined worldwide advertising expenditures of a billion dollars per day, these identities are only gasping for constant oxygen but will never achieve stardom.
The proposed domain is not just a suffix, rather a brand new type of domain, it's a name without a suffix and far too superior in its cyber-branding applications and as such should not even be called a GTLD. It offers the fastest and cheapest mechanism to create a new layer of cyber-brand with global visibility. It also comes with protection — upon approval the applicant will exclusively acquire a one-of-a-kind intellectual asset of a cyber name identity and play on global e-commerce. Based on rules of trademarking, the name identity will not be confused with someone else's name brand and equally will be protected from any one else using that name brand. The application process under trademark rules, will not grant confusingly similar suffixes "bank" or "banking" and the same suffix will be 100 percent owned and controlled by its owner, eliminating cyber-squatting by others. What ICANN is doing is like creating a wheel, while businesses will have to think in terms of bicycles and cars.
Based on study by ABC Namebank, there will be some 100,000 business names worldwide that will have to respond, by evaluating, modifying and applying to create new interactions, they will need all this re-branding to further energize new cyber-branding platforms. Some names will be impossible to fix, some name will be legally fought or publicly contested resulting in bidding wars, making the scene very passionate and challenging. The same study points to 18,000 companies that are already spending over US$1 million monthly in advertising and marketing as they will have no other choice but to seriously attempt to secure a name identity to guide their image on course.
The Trademark Issues
Today businesses desperately need global access and that demands a global name protection umbrella. A typical globally trademarked name could easily cost $2,000 to $5,000 per application, per country and at times after several years of paper pushing may only end up in as many as 100 of the 250 countries. Often, these candidates get dropped during the process because of repeated opposition and resistance from other similar names, while still struggling to maintain a spotlight position in the marketplace. The stories are embarrassingly painful. The global trademarking procedures are unnecessarily slow and overly complicated. Of the hundreds of millions of names all over the world, only less than a few thousand names are properly filed worldwide and protected. The costs, plus a decade-long struggle is prohibitive for most growing businesses. Some 5,000 trademark law firms around the world are battling this out.
The new tool offers a clear savings of 95 percent of the time and 95 percent of traditional advertising cost to create a global cyber presence. Tens of thousands of businesses currently pushing weaker or similar brand identities will find this a great lifesaver. The new re-branding era of the new global-scale medium is around the corner and this new plan offers a great platform
ICANN is only one body issuing exclusive global name rights to one single unique identity, traditional global trademarking deals with 250 countries and their bureaucracies. The new cyber-branding platform will create a more precise black-and-white name clearance issues and eliminate too many gray areas that could create prolonged legal battles.
The Internet Break-Up Issues
The center of Internet is neither Washington nor Beijing; it is now just an ocean in between, with 3 billion users by 2020 if accessed on intelligent platforms it offers free customer reach, ever assembled in the history, it is a solid base for big players and a goldmine for start-up and SME. While the old domain suffix extension has served their limited value and outside .com all others are presumed mostly ineffective, a brand-new, more powerful domain tool for the 2020 global pool is essential. Countries all over the world want to play this game openly and creating unlimited suffixes provides that blanket.
On the other hand, China alone could easily split the current Internet in two and the rest of the other groups will follow. Based on language and usage hierarchy, it is Chinese, English, Hindustani, Russian, Spanish … and each language group easily justifies its own system while technology provides the support. Embracing global naming and language realities ICANN further softens the issues and create open harmony among nations. A break-up must be avoided at all costs.
Old mediums are almost dead and these new multi-billion-user pools of global information and customer bases are more dynamically entangled and interactively responsive with buyers and sellers. Technologically advanced global scale naming platforms for Web-portals, social-media, and global village to universal access are a must for businesses and consumers alike. The new name-economy, where countries create powerful globally recognized exclusive brand names to declare superiority over other nations has fully arrived. What took decades to create global name recognition is now demanded in one single afternoon. The ICANN unlimited suffixes provide special tools to fuel these new concepts and platforms.
The CEOs around the world, if interested in any serious image expansion, irrespective of size of operations, will have to raise some tough questions about their current name identities and what will provide umbrella names to their empires. They have to identify a solid long-term game plan, as this is a global race. The adverting agencies all over the world can also create a huge advantage to come out from their doldrums and re-energize their role on these new platforms. US could lead, embrace the big changes and show the way.
This road is tough, the path is twisted but the direction of the global mindshare is very straight and the new global cyber-branding platform is where the ocean is. The big change is inevitable.
---
Naseem Javed
is recognized as a world authority on corporate image and global cyber-branding. Author of
Naming for Power
, he introduced the Laws of Corporate Naming in the 1980s and also founded
ABC Namebank
, a consultancy established in New York and Toronto a quarter century ago. He can be reached at
[email protected]
.
---