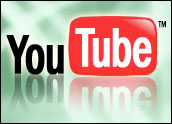 Enigmatic artist Prince says the Internet has allowed third parties to steal his works and may sue sites such as YouTube that benefit fromthe unauthorized use of his music.
The bone of contention for the artist who once changed his name to a symbol is unreliable or insufficient filtering of content, which leaves artists or their representatives responsible for monitoring the sites for copyright-protected content.
YouTube is able to filter porn and pedophile material, Prince said, but chooses not to filter out unauthorized music and film content that is core to its business success, according to press reports.
Takedown Requests
For now, Prince hasn't taken any legal action. However, the music artist — who rose to stardom with a string of hits in the 1980s — has reportedly begun working with UK-based content monitoring firm Web Sheriff, which has placed requests with YouTube to have protected materials taken down. The Digital Millennium Copyright Act (DMCA) requires that third-party sites that allow users to post their own content honor such takedown requests when they are made.
YouTube responded to the Prince matter with a statement from Chief Counsel Zahavah Levine, who noted that many artists find YouTube to be a solid platform for promoting themselves and their music.
"Most content owners understand that we respect copyrights," Levine said. "We work every day to help them manage their content, and we are developing tools to help them do that better."
Google has long maintained that as long as it complies with DMCA takedown requests, it is protected from legal action. That has notstopped the lawsuits from being filed, however, the most notable coming from Viacom, which is seeking $1 billion in damages from thevideo-sharing site.
Prince, who is in the process of wrapping up a series of 21 shows in the London area, is also said to be mulling ways to stop the sale of unauthorized Prince merchandise on sites such as The Pirate Bay and eBay.
Familiar Refrain
Prince has caused a ruckus in the past over YouTube users co-opting his music to accompany their videos. Over the summer, one of the labels he has appeared on in the past, Universal Music, successfully had a 30-second video clip of a toddler dancing to Prince's "Let's Go Crazy" posted to YouTube by the child's mother removed from the site.
That sparked an immediate response from the Electronic Frontier Foundation (EFF), which filed suit against Universal. The action asked a court to "protect the fair use and free speech rights" of the mother, said EFF staff attorney Marcia Hofmann. The video clearly hadno commercial intent, and should have been considered a fair and non-infringing use as a result.
The EFF is among the groups concerned that stricter policing of copyright matters will push the pendulum too far in the other direction and create an environment where even allowed users are being pulled from sites out of fear of lawsuits.
That issue may arise again soon when Google unveils its long-promised enhanced filtering tool that it says will help keep copyrighted content from ever being posted to YouTube and reduce the amount of material that is the focus of DMCA takedown requests.
"Copyright enforcement can easily become copyright abuse when it's being used to shut down an ordinarily family sharing snippets of their lives," Hofmann told the E-Commerce Times. Because sites such as YouTube are fearful of costly copyright actions and because the DMCA calls for material to be removed if its legitimacy is questioned, legitimate fair use is often caught up in the push to stem infringing uses, she added.
The EFF and Stanford University hope to release a set of best practice guidelines for handling removal requests, Hofmann noted. "Some guidance is clearly needed."
Waiting on the Courts
The growth of YouTube and other similar sites and the increasing commercialization of those sites — Google recently began testing a program to place video ads with some clips — dramatically increase the stakes for any legal action against them, said Michael Graham, an intellectual property attorney and partner with Marshall Gerstein & Borun.
The risk is that any one case makes it to trial and is decided in a way that weakens Google's position with respect to obeying takedown requests but not actively pursuing possible infringing uses, Graham told the E-Commerce Times.
The impending arrival of Google's filtering technology — which executives have hinted would be in place, at least in beta form, this fall — could help reduce Google's exposure to the claim that it's not doing enough to prevent infringement as well.
Even if they don't succeed, lawsuits may be useful. "An action can create leverage in negotiations," Graham said.