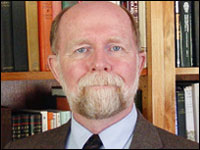 "Green IT" has been a tech industry cause celebre for the past few years, first arising as the potential effects of global warming were coming increasingly to the fore and then enjoying a significant boost as the global recession compounded the practical value of data center energy efficiency and power savings.
Indeed, green IT remains notable as an example of one way companies can do well by doing good: One can have one's green and count it, too, so to speak.
However, the myriad approaches to green server, storage and networking hardware and related software — including virtualization technologies — are both concrete and sublime.
Bottom line: We wonder why so many IT vendors fail to push the green envelope much beyond the walls of the data center.
Simple Solutions
Yes, servers and storage arrays are often conspicuous consumers (and often, wasters) of power, so instituting bang-on energy-reduction strategies can translate into an impressive number of bucks.
In most organizations, though, uniformly adopting simple-yet-smart tactics — replacing incandescent bulbs with compact fluorescents or simply turning off the lights at the end of the work day — can often deliver greater monetary savings.
Despite the proven benefits of non-IT related energy strategies, many vendors have been slow to cast their gaze beyond traditional computing to areas where companies can leverage IT tools and solutions to improve power efficiency or lessen their businesses' environmental impact.
That was the subtext of IBM's recent