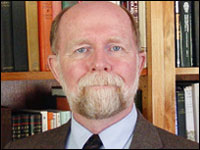 Annual summing-ups are common currency during this season, but for some industries and some years they seem particularly valuable, such as business IT in 2010.
Following 2009's devastating financial meltdown (whose repercussions continue to rattle global economies and millions of people), many in IT hoped the new year might spark a partial recovery or at least provide some badly needed breathing room.
In a practical sense, 2010 delivered, witnessing numerous impressive new and next-generation technologies and a host of frothy IT sector deals that hinted at the glory days of the dot.com boom. Let's consider a few of the year's most memorable events and trends.
Chips and Servers
Not surprisingly, the microprocessor business was the epicenter of big news in 2010, with signature vendors including Intel and IBM introducing next-generation enterprise technologies. These ranged from Intel's impressive new Nehalem-based Core i3, i5 and i7 chips (for desktops and notebooks) and Xeon 7500 and 5600 server processors to IBM's latest POWER7 and z196 chips for the company's signature Unix (Power) servers and System z mainframes. But the broader trend apparent in the business systems designed around these and other chip technologies was virtualization-enabled consolidation.
On the server side, Intel OEMs took advantage of the robust memory and throughput features of Xeon 7500 and 5600 chips, developing systems literally designed from the ground up for virtualization-enabled system and application consolidation. At the client level, numerous vendors pressed ahead with virtualized desktop infrastructure solutions based on technologies from VMware, Citrix and Microsoft.
By any measure, new Intel- and AMD-based offerings qualified as a great leap for commodity server hardware, an issue that added fuel to a wide variety of vendor solutions, including cloud and high-performance computing. But Intel's success also represented the most significant threat to date against traditional enterprise processor architectures. That's great news for vendors with strong Xeon line-ups like Dell, HP and IBM, but it also means that 2011 portends interesting (if not particularly pleasant) times for others.
Enterprise Storage
New hardware developments also made serious inroads in enterprise storage, particularly in the increasing use of blazingly fast, premium-priced solid state disk (SSD) technologies. But some traditional storage vendors and markets are likewise being pressured by commodity disk drives, whose highly effective and cost-effective performance makes them attractive alternatives to both traditional tape archive and FibreChannel disk technologies. That pressure, especially on tape vendors, is likely to ratchet up next year.
Similar to the consolidation that virtualization is enabling across traditional and emerging cloud data centers, deduplication-enabled back-up solutions like EMC's Data Domain and Avamar are helping businesses consolidate their information and storage assets. By doing so, companies can realize significant efficiency and performance improvements in storage systems and related business processes. Just as importantly, they stand to enjoy better returns from their continually expanding information investments. We expect these trends and developments to continue in 2011.
Software Strategies
Software has become the defining factor in enterprise IT solutions of every sort. That's certainly apparent in products like IBM's Smart Analytics Systems and Oracle's Exadata, which depend on highly integrated applications and middleware to maximize system and analytics performance.
But it's also clear in vendors' growing emphasis on software-focused strategies, even in their executive suites. HP replaced its erring CEO Mark Hurd with former SAP CEO Leo Apotheker, while IBM unified its long-separate hardware and software divisions under longtime Software Group SVP Steve Mills.
In a sense, enterprise IT is moving from its Big Iron past toward a Big Data future. You would think, then, that software firms would generally be in clover, but that's not the case. Oracle's vision of vertically integrated solutions may make great sense for the company but seems rather bleak for its ISV and other partners (including HP). While other vendors, including IBM, are far more partner-inclusive, one can't help thinking that enterprise IT will be a considerably different industry and market at the end of 2011 than it is today.
Mergers and Acquisitions
IT M&A activity in 2010 was dramatic by any measure. A broad global recession followed by a steady if slow recovery in some sectors meant that numerous vendors were sitting on the cash they needed to make major plays. Though no single acquisition in 2010 approached the size of landmark deals like HP/EDS (2008) and Oracle/Sun (2009), the drumbeat was constant. Storage-related companies were particularly hot prospects, with several deals (IBM for Netezza, EMC for Isilon and HP for 3PAR) coming in near or above US$2 billion.
The last of these was rife with expectations related to cloud computing, resulting in HP outbidding Dell (the original intended purchaser) and paying $2.35 billion for a company which, while certainly innovative, had never cracked $200 million in annual revenues or turned a profit. Though 2010 technology M&A certainly had a gold rush air about it (with some giddy shareholders partying like it was 1999), the steady procession of smaller yet still potentially transformational deals portend continuing industry consolidation in IT in the year ahead.
Industry Regulation
This may seem like an odd subject to end on, but the fact is that regulation of industries (including IT) by government agencies has ratcheted up significantly during the past two years and likely will continue so long as a Democrat occupies the White House.
IBM's Bob Moffat, who was recently sentenced to six months in jail for insider trading, was the first IT bigwig to be ensnared by an increasingly watchful SEC. But the agency's ongoing inquiry into hedge funds and investment advisory firms, and reports that it is investigating HP's dismissal of former CEO Mark Hurd, suggest that insider trading will be a regular issue in technology-related news during 2011. IT executives and industry advisers who fail to recognize these shifts or change their behavior run the same risks every dinosaur faces in a rapidly changing climate.
---
E-Commerce Times columnist
Charles King
is principal analyst for
Pund-IT
, an IT industry consultancy that emphasizes understanding technology and product evolution, and interpreting the effects these changes will have on business customers and the greater IT marketplace.