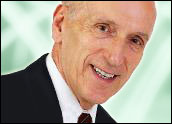 It's been clear for some time that print media has to adopt a new business model or basically face extinction. What wasn't so clear, even a few months ago, is how fast the industry would decline. Recent events are a dramatic illustration of what appears to be a tailspin.
On March 16 of this month, the Seattle Post-Intelligencer stated that it was printing its last edition, ending a run that lasted 146 years.
Other print media publications have gone the way of the Post-Intelligencer by either ceasing publication or filing for bankruptcy. Those who are still in the business are licking their wounds and wondering how they are going to stay afloat. The future of print media looks extremely grim.
I have no doubt that print media executives and owners feel the same way. A new business model for print media is badly needed.
E-Media Strengths
E-media equals instant news. Maybe it doesn't mean in-depth news, but it certainly means current news. There's nothing that print media can do to overcome this obvious obstacle. E-media also means open source media. Bloggers are contributing lots of content to e-media. They are on the scene with their video-equipped cell phones 24/7 and are ready to report, upload and send the latest news to the media of their choice. Kind of hard to beat!
E-media have also, to a large extent, figured out the advertising model that is bringing a steady stream of revenue to their companies via advertising income. This model is here to stay and is delivering constantly increasing revenue to e-media companies.
A Print Media Business Model
Now that we have seen some of the strengths of e-media, we have to figure out what print media can do to quickly change its business model in order to compete in this extremely trying environment. The operative phrase is "quickly change its business model," because there is no time to waste.
First of all, we are all quite aware that print media are now publishing online versions of their papers and magazines. This obviously is a necessity. But I've been reading of late that they are now considering charging readers to view certain articles. I strongly believe that it's too late for a publication that has already been offering free content to change to fee-based content. The horse is long out of the barn and won't be back.
What print media has to do is to first study the business models of successful e-media companies like The Huffington Post. Such companies have found a way to survive and thrive in the very competitive e-media arena. Once print media comes up with a workable model, they then have to figure out what they are going to do with their print-media publications.
A New Path for Print Media
Besides being costly to produce (e.g., cost of paper, ink and delivery), print media is not current. This hurdle cannot be overcome, but it can be used to print media's advantage. To substantially reduce costs, print media must seriously consider publishing on a weekly basis. The days of the morning newspaper are either gone, or they are going fast.
Publishing on a weekly basis can work because it has worked well for magazines like Newsweek, Time and others. Newspapers can get away with publishing weekly if they differentiate themselves from the weekly magazines. They could cover the "current" news in depth and in a different fashion from the weekly magazines. Such in-depth coverage is rarely seen in e-media.
With a weekly publication, venerable companies such as The New York Times could continue their award-winning coverage but "deliver" it differently — on a weekly basis with a totally different approach to the news. They could include in their weekly publications, the customary advertisements and could supplement them by a generous amount of inserts containing information on upcoming sales at retailers as well as all kinds of promotional offers, including coupons.
The New York Times would still have their online edition, but it would have an entirely different business model than the print edition. By taking such a path, the Times could survive both in print and in e-media form.
Good luck!
---
Theodore F. di Stefano
is a founder and managing partner at
Capital Source Partners
, which provides a wide range of investment banking services to the small and medium-sized business. He is also a frequent speaker to business groups on financial and corporate governance matters. He can be contacted at
[email protected]
.
---