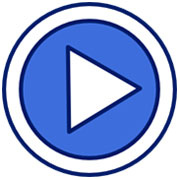 Being on the cutting edge is exciting… so long as you are not the one getting cut. The global expansion of over-the-top video services has been rapid and extensive, but not always successful. Besides Netflix, Amazon and Hulu, three of the top OTT video players in the world, many new service providers have entered the market, particularly over the past six to nine months. Yet most have struggled to find success.
Importantly, not all of the companies that are scrambling for users and profitability are small players that are new to the consumer marketplace. Companies with deep pockets — including Target, Samsung and Verizon (via a partnership with Redbox) — have struggled to find traction with OTT video services.
Even Netflix, Hulu and Amazon have experienced difficulties in global expansion. Hulu pulled out of the Japanese market in 2014. Amazon, looking to expand through the acquisition of UK-based LoveFilm, discontinued its OTT offering in the Nordic countries in 2013. Netflix has had to acquire local language content and learn the nuances of each market that it enters. Even so, Netflix has yet to achieve the penetration in global markets that it has in the U.S.
Today, with many new services emerging across global markets, players in the OTT space have to find ways to stand apart from traditional TV services, as well as other OTT services, in order to survive.
Quality Content
The core reason for consumers to use or subscribe to any OTT video service is to access interesting content. The mix and availability of content impact the perceived value of a service, the amount that consumers are willing to pay, and the ability to retain users. The following content-related factors affect service appeal and success:
Preferred content — Consumers assess the value and pricing of a service in the context of available content that they want to watch.
Adequate volume of content — Consumers are getting good value for their money and won't run out of interesting content.
Volume of recent content — Consumers and rights holders place greater value on recently broadcast or released content.
Fresh content — Regularly adding new assets to the service's library gives consumers a reason to continue to return, and provides a sense that the service provider is continuing to deliver new value.
Exclusivity — Content exclusivity provides consumers with a reason to select a particular OTT video service over all others.
Niche Content — Many new OTT services are seeking differentiation by specializing in particular types of content that appeal to selected market segments.
User Experience
The value of interesting, recent, fresh, exclusive content is muted if consumers are unable to find that content. Quality experiences minimize the number of decisions required and the amount of time between initiation of the service and viewing of content.
A good user experience also engages users, encouraging them to spend additional time within the service even if they are not watching video.
Business Models
The business model must generate adequate revenues to allow the service to be profitable and also be perceived as a "good value" to users.
Business models also must be sustainable over time, since building a customer base likely will take time, particularly in a highly competitive market.
Driving the Right Usage
A service's business and service delivery models must effectively encourage the right kind of use among viewers — use that is linked to monetization.
Free trials, promotions and service features must move consumers along a path to higher tiers of value and monetization over time.
Broad Availability
Today's consumers expect OTT services to be available on many, if not all, of the consumer's connected devices.
In addition to creation of consumer electronics-oriented apps, supporting multiple platforms requires ongoing development to keep up with changes in CE devices, security risks and delivery technology.
Effective Targeting
Successful services will provide the right content for the right audience, including advertising.
Providers must be able to identify the characteristics, needs and preferences of consumers in their target market, and provide the experience and content that will successfully capture and retain them.
Adequate Promotion
In a noisy marketplace, a lack of promotion will doom a video service. An OTT service provider must be able to capture the attention of its target customers in order to capture their pocketbooks.
Several large players have experienced lackluster results primarily due to limited promotion.
Countdown to Profits
Importantly, OTT video service providers must climb the learning curve quickly in order to keep the doors open. Often, content license terms require companies to grow revenues quickly in order to cover minimum guaranteed payments for their content. In a very real sense, the profitability clock is ticking from the time that they open their doors.
OTT video service providers are not the only players learning these difficult lessons. Pay-TV providers also are taking careful note. Many have launched TV Everywhere services, only for those services to receive little uptake among consumers.
Several are formulating plans for their own OTT services, and want to be sure to have improved results. Some already have joined the market — including Dish Networks, Rogers Communication, Bell Canada and Sky.
As the OTT marketplace continues its rapid rate of change, it will impact the video ecosystem across world markets. How the industry responds to this change will ultimately affect the fundamental structure of the video industry for years to come.
Greatness? Tragedy? Both are options for OTT players in this new, redefined consumer market for video services.